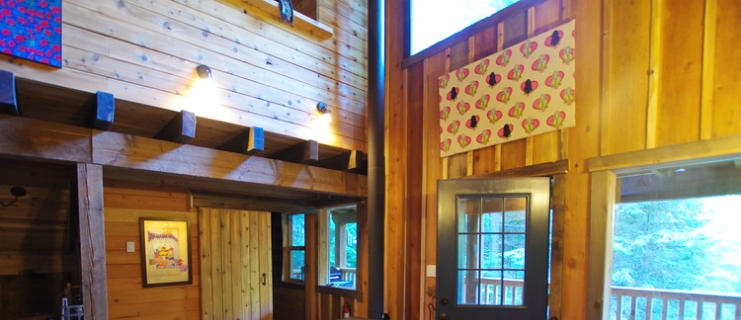 You are here
Logden Lodge has perfectly blended luxury and rustic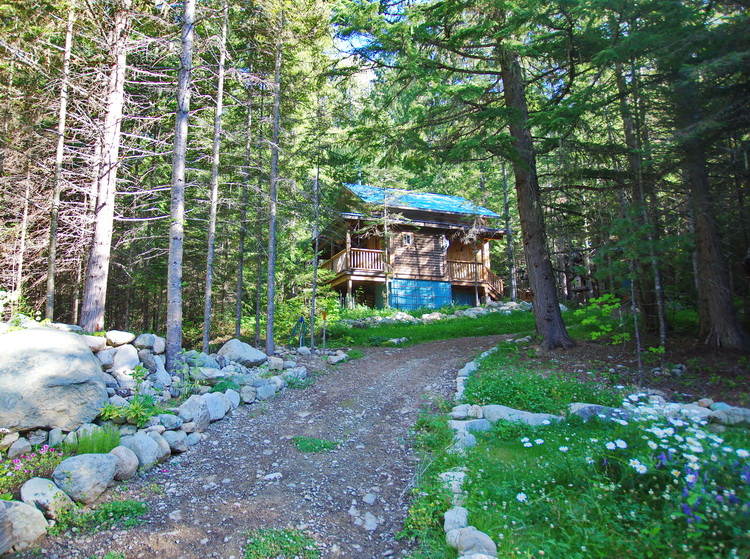 Photos and Story by: Leigh McAdam of HikeBikeTravel.com
For Rustic Luxury, Nature And Privacy There's Nothing Else Like Logden Lodge declares Annelies Ellerman. She and her partner Paul Hulshoff have created a retreat in the Kootenay Mountains that is as close to perfection as you'll find in the boutique lodging category in western Canada.
Sitting on 42 acres of private forest and bordering backcountry wilderness, the lodge is the culmination of a life-long dream. Both Annelies and Paul have worked all over the world – often in "hotspots" like Iran and Sudan, with Annelies working as a diplomat on behalf of the Dutch government and Paul working with the United Nations. Both of them were ready for the "Freedom And Serenity Of The Outdoors."
Logden Lodge does not offer the full service Four Seasons type of luxury lodging. Instead what you'll find is a place where you're surrounded by natural beauty outdoors while indoors you can enjoy all the comforts of home in an aesthetically pleasing environment – one that is loaded with paintings and one-off art pieces collected by Annelies and Paul on their travels. And when they say privacy they mean it here. Each one of the four lodges sits well apart from the others so you have the sense that you're the only people in the forest. There is WiFi and a phone should you need to call, but you won't find a television.
Leigh McAdam, creator of www.hikbiketravel.com has written about her full experience at Logden Lodge. Read more...