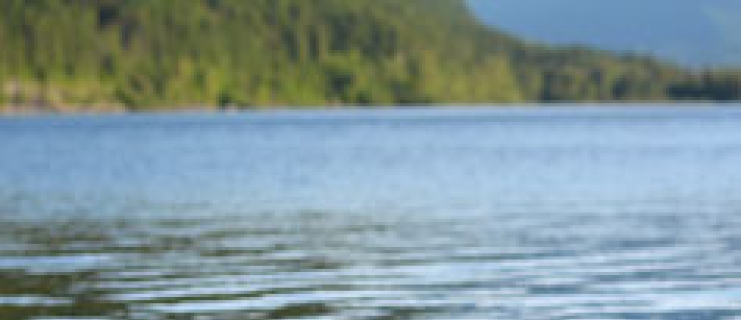 You are here
Living the Dream on Kootenay Lake
Steve Kerr — Shaping a Life on Kootenay Lake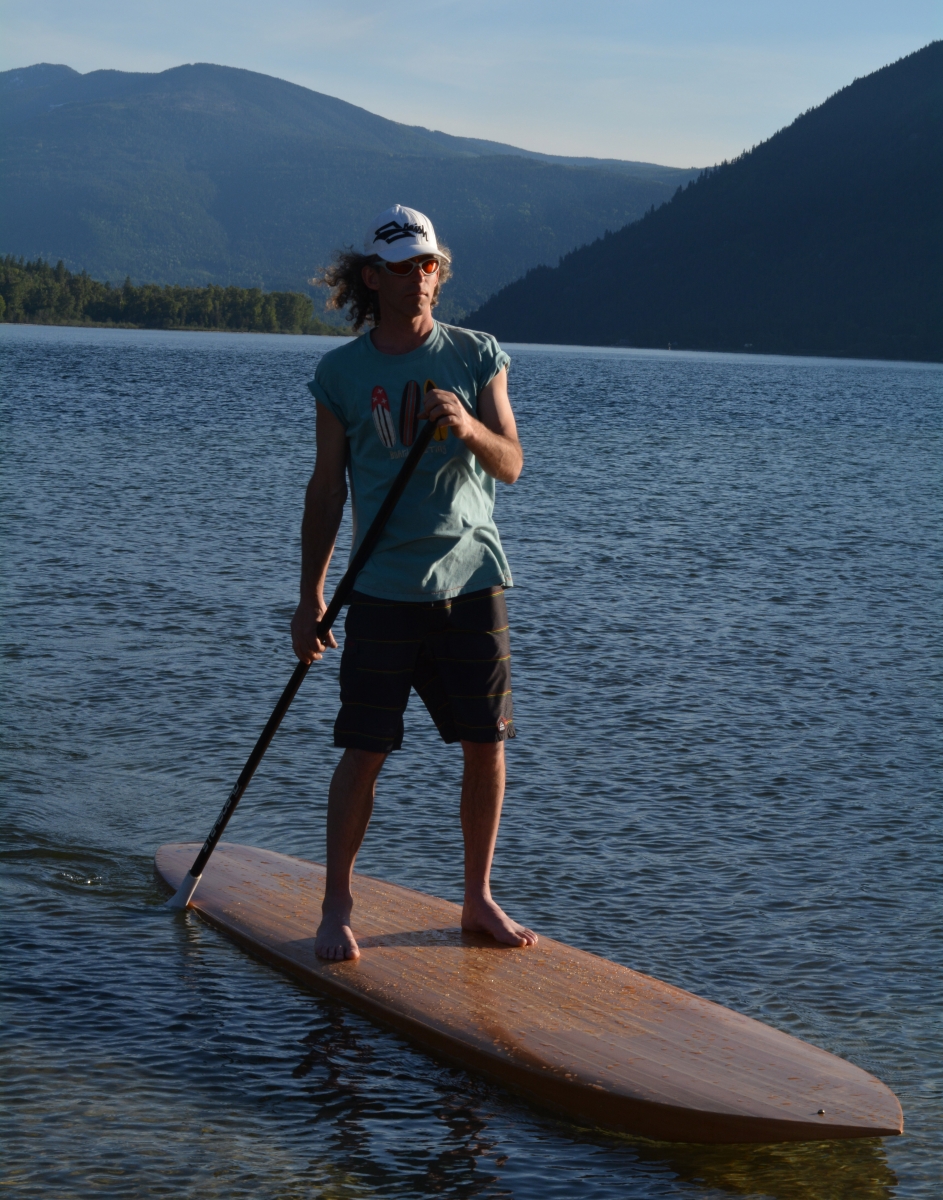 You look at the trajectory — from a small Quebec town, similar in many ways to Nelson, through Lake Louise and the Rocky Mountains, a short detour in the Okanagan finally settling in Nelson — and it's easy to see a person who is shaping his life in the same way a mason might shape stone, or a woodworker might hone his craft.
Listening to Steve Kerr tell his story is like watching a piece of fine art emerge from a rough cut stone or untempered block of wood.
Like many drawn to this area, Steve has created a life from his dreams, passions and skills. In a way that might seem remarkable elsewhere but is all-so-normal here, Steve has made a good living hewing stone. As a mason, he makes a living. But to make a life, to bind passion with business sense, he's started Kerr Boards, crafting gorgeous paddle boards from sustainable, local lumber. In this way, he's found that space, that quietude, where he can slowly grow his business, his craft.
He loves creating the boards. They are a work of art, with no compromise. When he talks about being on the water, he's in his element, time stands still, he's in the story, living it as he tells it.
Building a Life in Nelson and on Kootenay Lake
It's not always easy, creating an ideal life of integrity in this mystical place. But there is something about our area that encourages that lifestyle: create it and they will come. Visitors notice right away when they walk along our main streets. Shop after shop of small business people in both Nelson and Kaslo showcase either locally made or sourced products. The Nelson Brewery Building, where Steve Kerr makes and sells his boards, is home not only to Kerr Boards and the Nelson Brewing Company, but also our local coffee roaster, tofu maker, and several other artisans.
Steve's story is a Nelson story. It's a Kootenay Lake story. It's the story of a man who came here, was drawn here by the snow, the promise of the powder and the lifestyle and then found a way to stay. Make a living, a life. The sum total of all the dreamers and artisans living in our area create the magical spot that draws so many people as visitors each year, and entices many to stay and join the ranks. It's attractive, for sure: Kerr Boards is a perfect example of that combination of exquisite craftsmanship mixed with the quiet integrity that happens when you fall in love with an area, a region. The wood for the handmade hollowed boards is locally sourced sustainable cedar from Harrop-Proctor, the veneer sourced from fir and birch in the woods on his property.
The Boards as Backbone to a Community & Calling
It's funny: Steve is a professional mason. He works locally, and also as far as Alberta and northern British Columbia where he works on fine homes. But his passion is on the water, challenging himself and others to push themselves, find their limits. He surfs rivers, carves waves where he can find them, tests eddies and knows this lake and its tributaries as if they were a part of himself.
Masonry and creating Kerr Boards share an intense level of dedication and craftsmanship. But the true passion, it is obvious, lies in the creation of a community of athletes who use his boards, who ride them on Kootenay Lake and, hopefully, one day, far afield. Who share his love of the sport, his love of water and sport and being in nature.
This week, Steve will join the crew paddling Kootenay Lake. He's been a part of the vision from the beginning, offering ideas and excitement for the dream as it became reality over the past months. Always willing to jump in with offers of encouragement and necessary logistical solutions, Steve will be a part of the paddle from June 25 to July 1. If you see him, say "Hello" and ask him about his boards. Both paddling and creating them. You'll be glad you did.