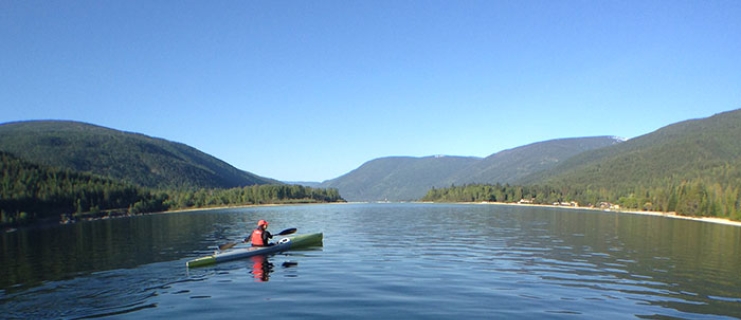 You are here
Kootenay Lake: the heart of our region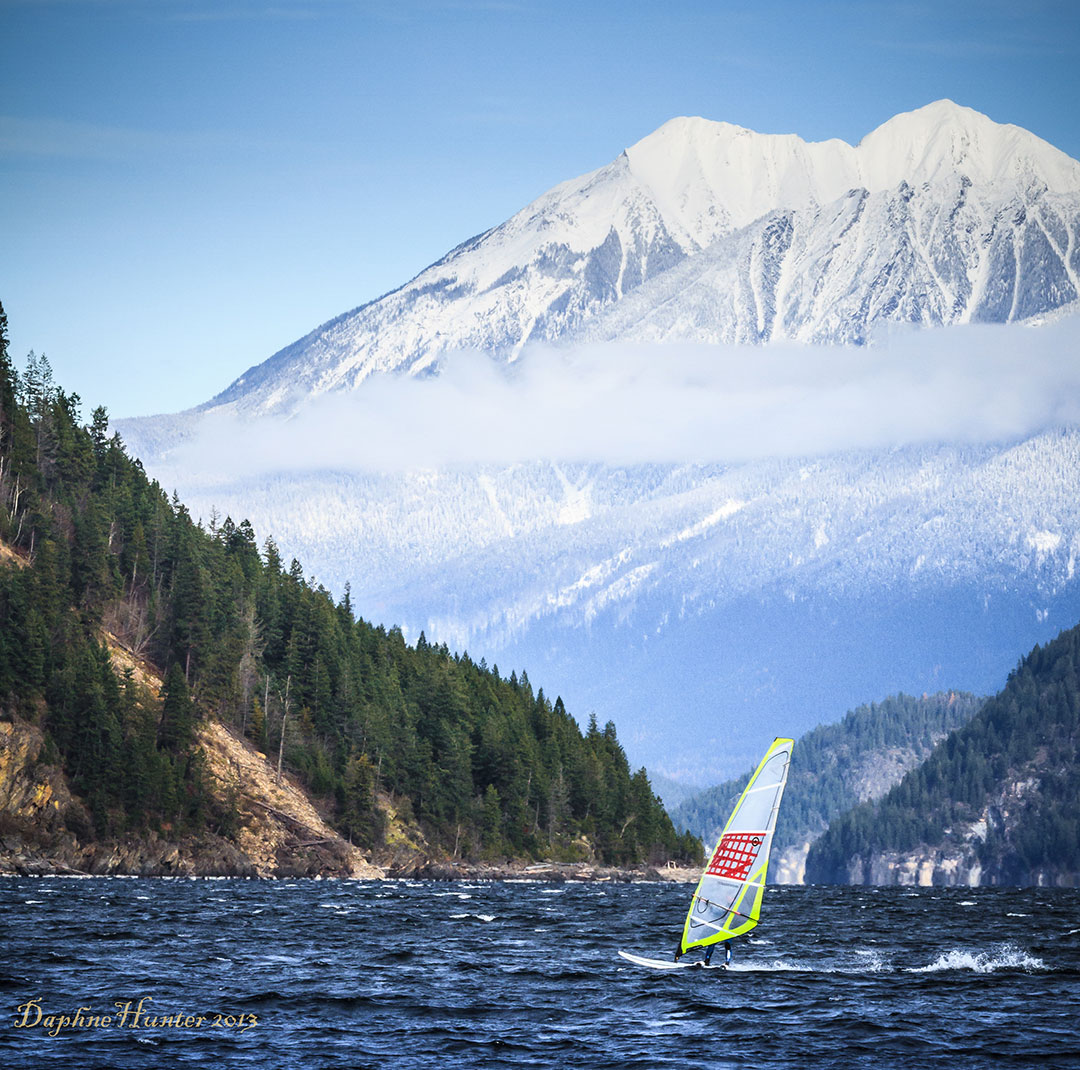 For thousands of years, Kootenay Lake has drawn people to her. As ancestral home to the Lower Kootenay Band, Kootenay Lake was navigated with sturgeon-nose canoes. Later, more people immigrated here and planted orchards along her banks. Still later, those orchards were submerged as the Lake became a crucial source of hydro electricity.
And in modern times, Kootenay Lake is still drawing people to her. The Lower Kootenay Band recently bought Ainsworth Hot Springs, perhaps a nod to the importance of tourism in the area. Hellman Canoes, Kaslo Kayaking, ROAM and so many other businesses flourish by providing watercraft to willing boaters and paddlers.
Whether you soak in the lake, paddle along it, live beside it or sunbathe near it, Kootenay Lake provides a gathering place for many of us who find ourselves in this area. The communities along it are as diverse as the people who come here, offering gifts as unique as Kaslo's "Little Switzerland" spirit to Nelson's eclectic arts vibe to the rural beauty of Meadow Creek and Lardeaux. Balfour's fishing compliments the region and Ainsworth provides an atmosphere of centuries-old geothermal hot springs and splunking mixed with a lovely village feeling.
Kootenay Lake is a complex combination of all that flows into her: the tributaries that begin high in the Selkirk and Purcell mountains meet in her, mixing things up and providing a playground that gives and takes as it flows and drives us each to play a little harder, to try a little better and to respect this lovely lake. The winds pick up and you are off, sailing or windsurfing fast down the lake. Or the glassy perfectly quiet waters you started paddling on suddenly get a bit choppy, requiring your full attention as you finish your morning paddle. Just enough to be a reminder to you of the power of this wise old lake.
In her depths, the largest trout in the world hide, taunting the best anglers to find them. The deep fiords are some of the deepest in British Columbia, adding to the mystery and complexity of Kootenay Lake. Sternwheelers have sunk in her depths, and divers still to this day enjoy plumbing the sunken treasures of this magnificent lake, one of the largest in British Columbia.
Summer is just around the corner, and we're getting ready to enjoy Kootenay Lake together with you for another season of paddling, sailing, sunbathing and fishing.
As Claire de la Salle, of the non-profit group "Friends of Kootenay Lake" notes, water is chemically neutral. There is something inherently soothing and peaceful about all water, but perhaps, surrounded as she is by such majestic mountains, there is something especially soothing and grounding about Kootenay Lake. Almost as if, through her utter strength, she is giving us permission to calm ourselves in her presence.
For whatever reason, enjoy Kootenay Lake with us this summer. If you'd like to hear updates about this and other happenings in the Nelson Kootenay Lake area, be sure to sign up for our newsletter and stay in touch.