You are here
Kootenay Coldsmoke Powder Fest
Author: Gina Bégin
All good mountain towns have their winter festivities. Nelson's might be just about the best of them all.
Just like the culture that created it, The Kootenay Coldsmoke Powder Festival is equal parts of silly and intense. It mixes just-for-the-fun-of-it events, like the Poker Run where entrants are given points not only for course checkpoints along the way but also on the merit of their costumes, with clinics like "Steeps and Stashes" where freeski coaches guide participants through some of Whitewater's gnarliest terrain.
All aspects of winter life are celebrated in the three-day festival, both on the mountain and off. Friday kicks things off in town with the Coldsmoke Opener Film Fest, a cultural dive into the sights and sounds captured by local adventure photographers and filmmakers. Whitewater will see a transformation with the addition of "The Coldsmoke Village", the central spot for demoing gear, meeting industry reps, and rubbing shoulders with other winter lovers from around the Kootenays and beyond.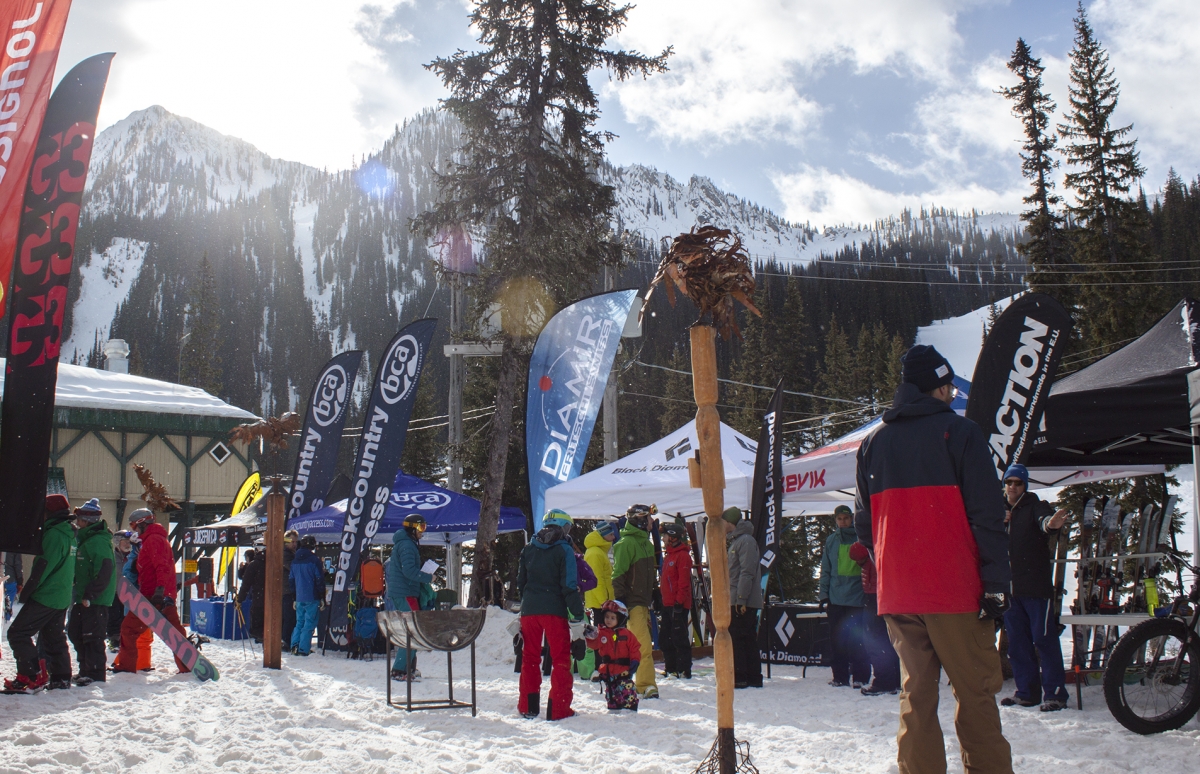 If you're the kind who needs a pile of food to dig into after a hard day on the hill, there's something for you, too. The Buff-EH at Nelson's historic Hume Hotel is the feature of the "Mountain Mingler" social event. Nelson is known for its deep love of good food; and the Hume culinary team will be serving it up alongside live jazz music.
But it's the after party that may very well be one of the most memorable in-town events of the weekend. Elliott Brood, who also graced last year's Coldsmoke lineup, is coming back for an encore performance. If flannel shirts, stomping feet, and raising bit of a ruckus in a packed venue sound like your idea of a good night out on the town, you need to be at the Spirit Bar Saturday night.
For those who are looking for everlasting fame (or at least a title they can boast about for a year) as well as a bit of physical abuse, there's the crowning event — literally. The King & Queen of Coldsmoke requires participants participate in four events during the weekend, rack up points, and give their best as they go head to head with local legends and out-of-towners under the shadow of Ymir Peak. Though the crowns are coveted, only two will be chosen to represent Coldsmoke Royalty for the year (and win heliskiing passes to boot!).
Ready to play?
Coldsmoke Powder Fest starts this weekend with a full list of events and activities for those seeking intense fun and a lot of silly on the side.
Additional activities, dining, shopping and accommodation are here too!