You are here
Kokanee Glacier Cabin - Backcountry Glamping in the Kootenays
The Alpine Club of Canada looks after and maintains many alpine huts or cabins located across Canada. One of these is Kokanee Glacier Cabin, near Nelson in the Kootenay Lake area. You may be surprised to learn that it costs $25 per night to stay in one of these cabins. Not a bad deal, and the money goes to helping to keep these cabins in good shape for the next group of visitors.
However, when you discover a little more about the Kokanee Glacier Cabin, you'll be absolutely astounded at that price. For $25 per night per guest, you can stay in luxury in the backcountry of British Columbia's Kootenay region. Not bad at all. Some alpine cabins are sparse. Simply a warm place to stay after a gruelling day hiking or skiing in the backcountry. The Kokanee Glacier Cabin is a bit different.
Near Nelson & A World Away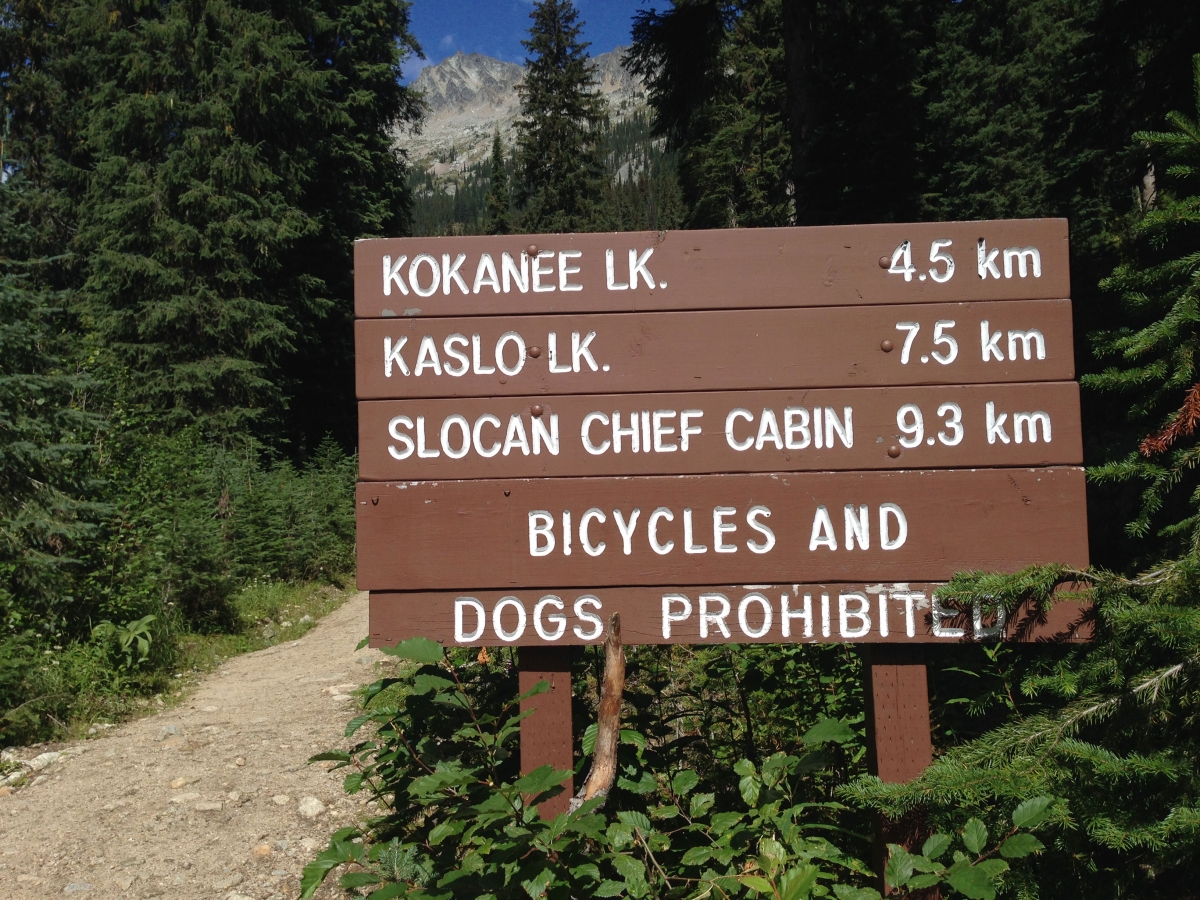 Located just past Nelson, in the Kokanee Glacier Park, the cabin is just a 3 hour hike with a 400 metre elevation gain. If you're feeling up to it, once you arrive at the cabin, you are in for a treat. You do need to book well in advance if you would like to reserve the entire cabin for a group event (this is a popular idea) but if you do, you have a large, spacious gorgeous cabin to stay in while visiting some of the most remote and beautiful backcountry on the planet.
There are many summer time hikes that you can take from the cabin, to surrounding lakes as well as up to the glacier itself. The Kokanee glacier is your main view, and what a view it is.
If you visit in winter, you'll need to helicopter in from Nelson (fees are $1000 per person) but from the cabin, you can take advantage of endless skiing terrain in an environment that you won't soon forget. there is a lottery to use the cabin so best is to get your name in asap with the Alpine Club of Canada to get yourself a spot!
In either winter or summer, visiting Kokanee Glacier Cabin is a must do at least once in your lifetime. Put it on your bucket list and start planning to visit. You really will be amazed at what you find in the alpine, and knowing that you can come home to a cabin with a fully functioning kitchen including two large ranges, one electric and one propane, plus oven, large counter space, restaurant-style deep sinks, and all the amenities you'll need: pots and pans, cutlery, full service for large meals, everything to make tea and coffee — honestly, when you think "fully stocked kitchen" this one is that plus more!
Dine in Style — Family Style
Dinner is eaten around large comfortable tables that encourage loud and robust conversation and lots of passing of dishes while you talk about your day. It's a true community feeling in the dining area of the cabin, where you eat and relax with the other guests as you look out windows right at the glacier and surrounding wilderness. The balcony patio offers lovely morning sunlight and is a great place to sip your coffee as you contemplate your day in the alpine.
Sleeping upstairs in the bunk beds is comfortable and quiet. You'll bring your own sleeping bag, but you'll be very comfortable on the mattresses provided. It's a tucked away feeling in the sleeping area, perfect after a long day of hiking or skiing.
The entire cabin is heated, but there is also a wood burning stove with wood available to use. It creates a cozy atmosphere in the sitting area, with large comfortable couches and chairs arranged with the stove as centrepiece. The feeling is cozy but also luxurious, as you sit there among the exposed beams and polished wood. You really feel that you are at a remote resort, rather than a simple alpine hut.
Trails Used by Miners Hauling Ore
The park was created in 1922, making it one of the oldest. Many of the trails were originally meant for hauling ore, and you can consider that as you hike in during the summer months, and as you explore the park from the cabin base. Those guys back then were tough!
The Kokanee Glacier Cabin was rebuilt following a tragedy. Pierre Trudeau's son actually plunged to his death along the trail to the cabin. One section of the trail follows a steep slope that lies just above a very cold lake. That day it avalanched, taking Pierre's son into the lake where he was last seen before he died. Wow. That horrible tragedy created the impetus needed to give back to the alpine community in the form of a world class cabin for everyone to enjoy.
One of the most forward thinking aspects of the cabin is its environmental stewardship. The electricity is provided by mini-hydro powering hot water tanks, floorboard heaters, and all other electrical stuff. The flush toilets link into the basement septic system. The system is set up to clean and purify the water using UV light, so that it can be deposited back into Kaslo Lake. You pack out everything you pack in (including all food waste). You'll really be impressed by the environmental standard set at the cabin.
Wildlife Near the Kokanee Glacier Cabin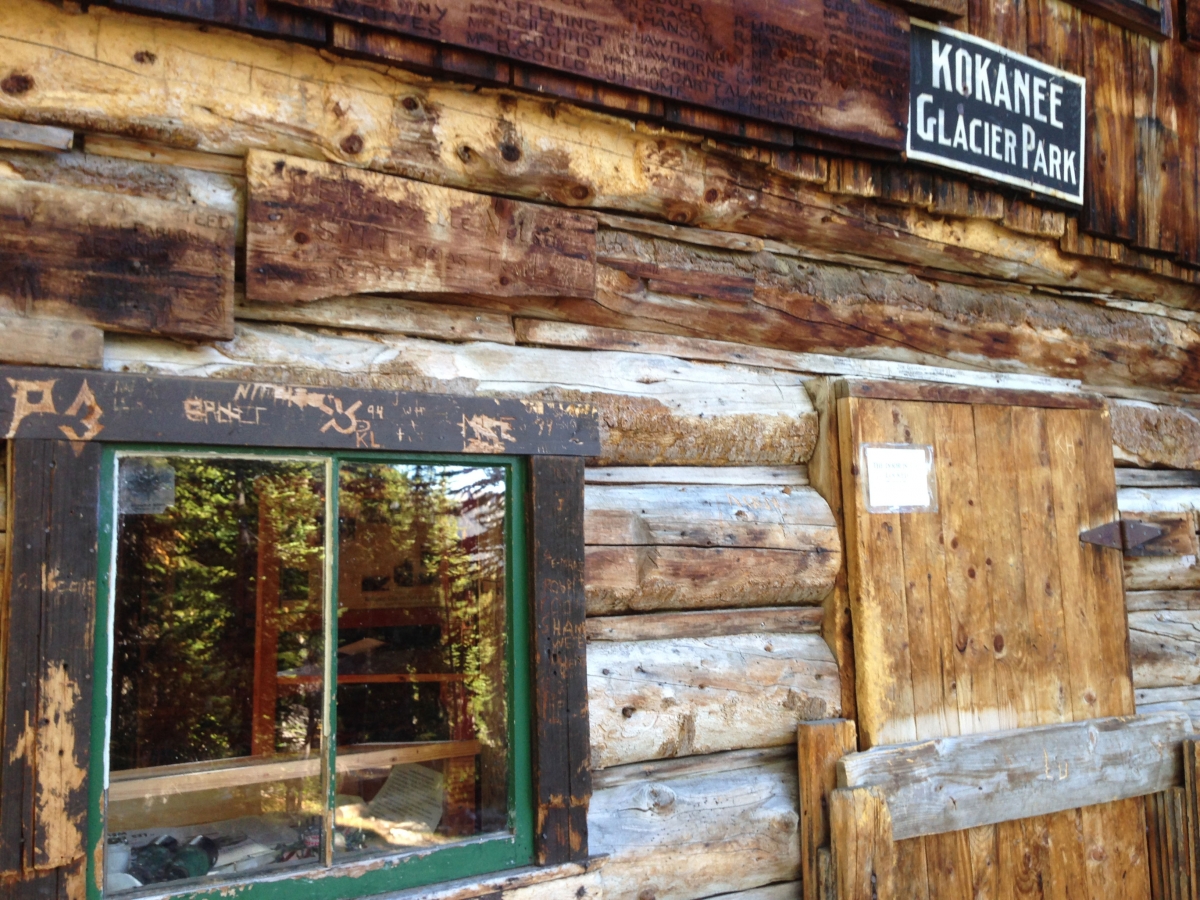 One of the many reasons to visit the cabin include the wildlife you'll see while there. Birds, including the blue grouse and Franklin grouse, ptarmigan and golden eagles are a common sight. You'll also see hoary marmot, pika, ground squirrels (is there anywhere these guys don't live?) and marten. You'll also be living among mountain goat, mule deer and black bear as well as the occasional grizzly bear. Make sure you learn what you need to know about being in grizzly country before you go, and don't forget your camera!