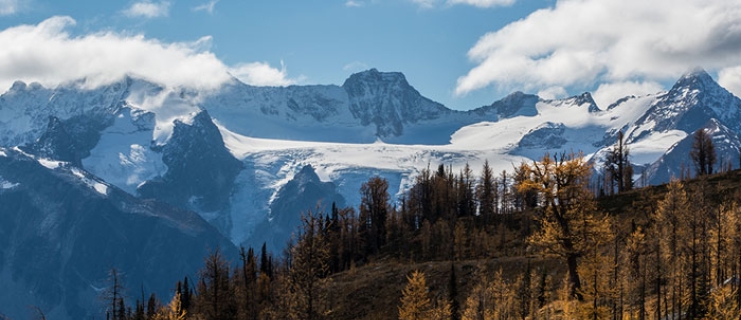 You are here
It's Here: Genuine Community plus Unparalleled Powder
Here's a tip: If you want to understand a destination a bit better, read reviews on Trip Advisor. Don't just look at the star ratings, but read what people say about why they like a certain place. Those words are gold, baby.
Case in point: Our own Meadow Creek. It's a quiet spot at the end of Kootenay Lake, known for grizzly bears, homesteaders and true wilderness aficionados. In the summer and fall, your best bet is camping at nearby Davis Creek and river rafting with Lardeau River Adventures. For those who love alpine hiking, this area proves that wilderness exists and can still challenge you: both with its wonder and unyielding strength.
Winter: Community and Powder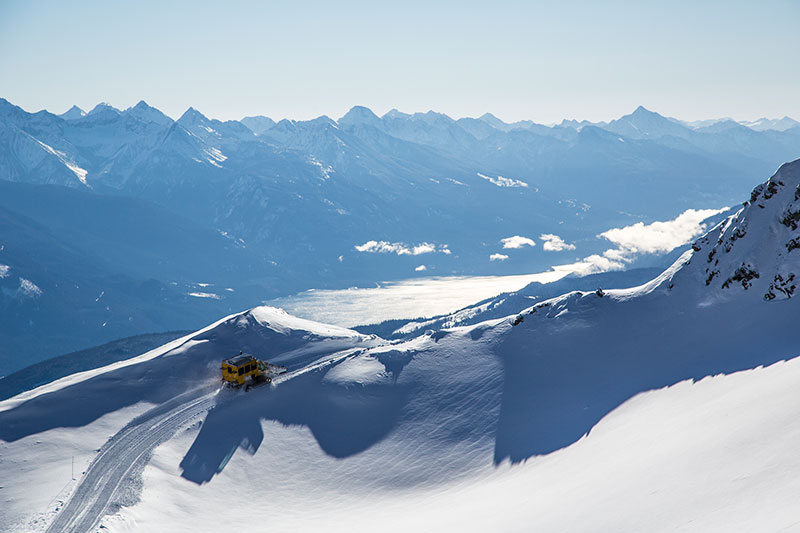 In winter months, however, the Meadow Creek community gathers around a 30-year-old tradition in the Selkirk and Purcell mountains, started by Allan and Brenda Drury. In what has become the Cat Ski Capital of the world, people return year after year, on the same week, to rekindle community and test their powder limits (I'm not sure there is a limit to how much powder a person can take, but if you're going to try to find out, the Nelson Kootenay Lake area is the place to do it.)
The people who love the Meadow Creek area, including the surrounding Selkirk and Purcell ranges, say things like this:
Many of the same skiers return on the same week each year so while I came alone I knew 18 of 24 guests, so its like an annual reunion with great people.
It's that extreme community feeling, coupled with 50 feet of powder, that sets the tone for winter season. Of course, Selkirk Wilderness Skiing is where it all began, but there are now other operators in the area, offering that same combination of an intense community experience combined with the best skiing of your life. Skiing and riding so good that you'll figure out a way to come back every single year.
How to Get to Meadow Creek
You don't decide to vacation at Meadow Creek and take a Cat Ski adventure because you are bored and have nothing planned for the weekend.
This place is intentional, baby. You want to come here, specifically, because it is one of the best places on earth.
Equidistant between Calgary and Vancouver, and a mere 5 hour drive from Spokane, Meadow Creek defines "pristine wilderness experience".
Take your time getting here. Sample the surrounding communities including Kaslo (where you should stay at the historic and lovely Kaslo Hotel and receive the "Preferred Selkirk Wilderness" price.) The drive along Kootenay Lake will restore your soul and remind you of all that is good in the world, so take your time along the route and enjoy the journey.
For more detail on how to get here, including crossing borders and exact distances and travel times, see our helpful page on how to get around the Nelson Kootenay Lake area.
Featured photo by Janneke Guenther
Cat Ski photo by Steve Shannon