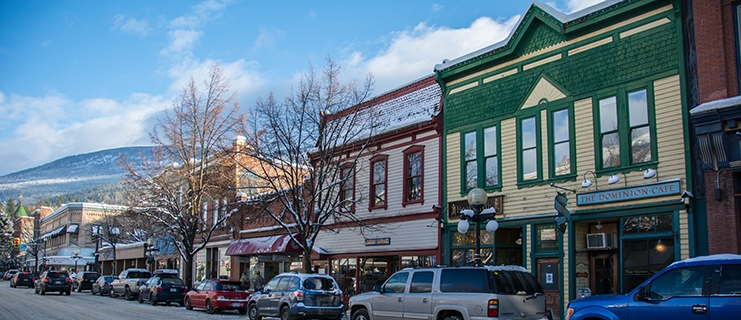 You are here
Isn't Heritage Week Every Week in Nelson and Kaslo??
By John Bowden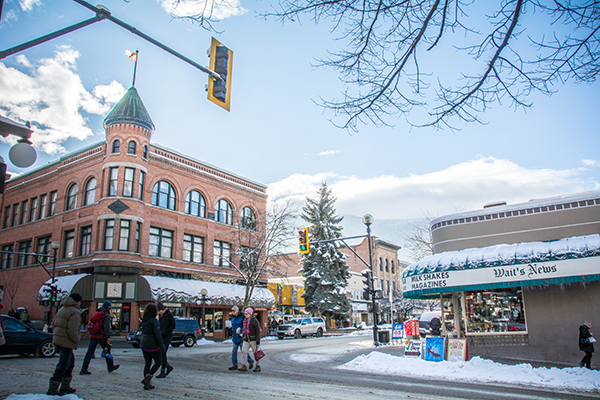 With over 350 historic buildings in Nelson alone, the idea of a Heritage Week almost seems redundant in Nelson, Kaslo and along Kootenay Lake. It feels like every week is full of heritage, arts and culture here.
But everyone likes an excuse to celebrate right? Good news! Nelson, Kaslo and Kootenay Lake (and the rest of BC) will actually feature two back-to-back Heritage Weeks this February.
BC Heritage Week runs from February 13-19, followed by National Heritage Week from February 20-26. The motto this year is "My Canada!", appropriate for the country's 150th anniversary.
Nelson's local museum Touchstones will be focusing their efforts on the latter week. There will be free admission from February 21-26 plus some great feature events.
The museum presents Nelson Family Heritage Talks on February 21 at 7pm, where Nelson locals will discuss their family history in the Kootenays.
If films are more your thing, check out the documentary "Hobnails and Hemp Rope" on February 22 at 7pm.
Touchstones will also be holding a special Heritage Week exhibition titled "Amy Bohigian: Arc". The museum itself is a must-see for those with even the most passing interest in architecture and history. Formerly a post office, the majestic building is a sight in its own right.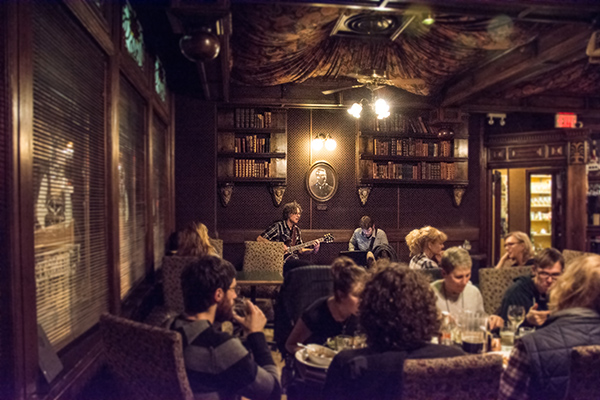 The venerable Hume Hotel sits directly across from the museum and is another worthy stop. Don't miss the Library Lounge inside. It'll transport you back to another time with its finely grooved panels, dark wood bar, and distinctive ceiling. If you can snag a window table, you can gaze upon both Touchstones and Nelson's historic Court House anchoring downtown's main intersection.
Beyond these feature events and sites, Nelson oozes history and heritage at every turn. Nowhere is this character more noticeable than downtown Baker Street.
If you stroll up and down Nelson's historic main street, you might think it's always looked this way. Sadly, this wasn't always the case.
Decades of renovations led to a smorgasbord of architectural styles by the 1970s. The result wasn't exactly pretty. Baker Street had lost much of its charm.
Fortunately, local merchants and civic leaders banded together to right this wrong, and began a coordinated effort to peal back the layers of questionable design. More than $3 million was spent to restore the impressive buildings that you can see today.
With more heritage buildings per capita than any other city in the province, Nelson's reputation as the "Heritage Capital of BC" is appropriate. But it's not just the buildings that are deserving of one's attention. Inside the buildings there is a full spectrum of arts and cultural events. For instance, the Capitol Theatre has it's own historic story and today is the main stage for popular performances from around the world.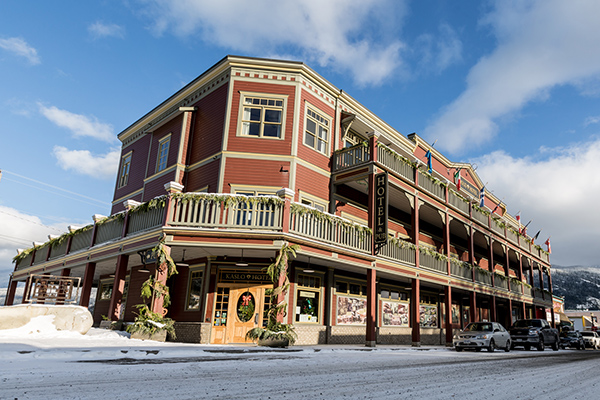 Nelson's downtown offers an eclectic variety of retailers and restaurants with their own flair. Tasteful vintage shops sit next door to new and used bookstores, while bustling cafes tempt pedestrians at every turn. Boutique designers and top-notch gear shops also line the downtown, with some boasting interiors that match their lavish exteriors.
Just up the lake, Kaslo is celebrating Heritage Week with a guided heritage walking tour on Saturday February 18. Starting at 11am from the Kaslo Legion, it will include a number of open houses and sites that correspond with the new Nelson & Kootenay Lake Tourism digital online map. Make sure to also check out the SS Moyie, the world's oldest intact steamwheeler, the beautifully restored Langham Cultural Centre, and a stroll along historic main street with a number of distinctive buildings including the stately Kaslo Hotel.
Grab a copy of the brand new Heritage brochure and create your own self-guided tour of the region! Our digital map will help you locate and get information on the many Heritage Sites across the region.