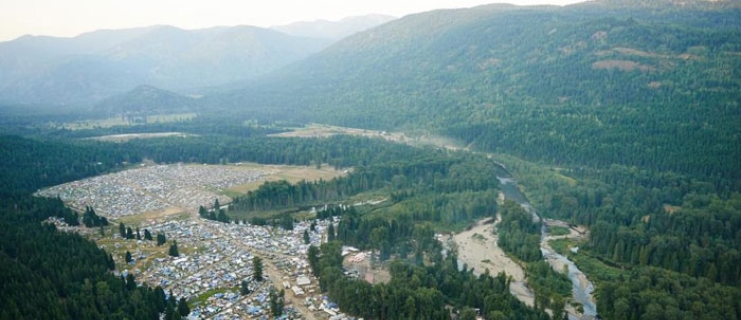 You are here
Grant de Montreuil - Farm Fresh for You in Nelson
Farm-to-Table Food in Nelson - The Time Has Come
For Grant de Montreuil, his latest project at the Savoy is a homecoming. The chef, who has made a name for himself in Vancouver, the Okanogan and most recently in Kelowna, has wanted a reason to come back to Nelson for years.
The time has come.
In a 102-year-old building which is currently being renovated by the owners of Shambhala, Grant de Montreuil and his wife are working their farm-to-table magic on a grand scale.
The dream is a modern one, a near-fairy-tale story where all the pieces come together to create something bigger than the sum of their parts.
Shambhala, the electronic music festival that takes place each August near Salmo, takes place on a 500-acre working farm. This is how the sounds of music will now meld with the flavours of local cuisine.
A 500-acre working farm.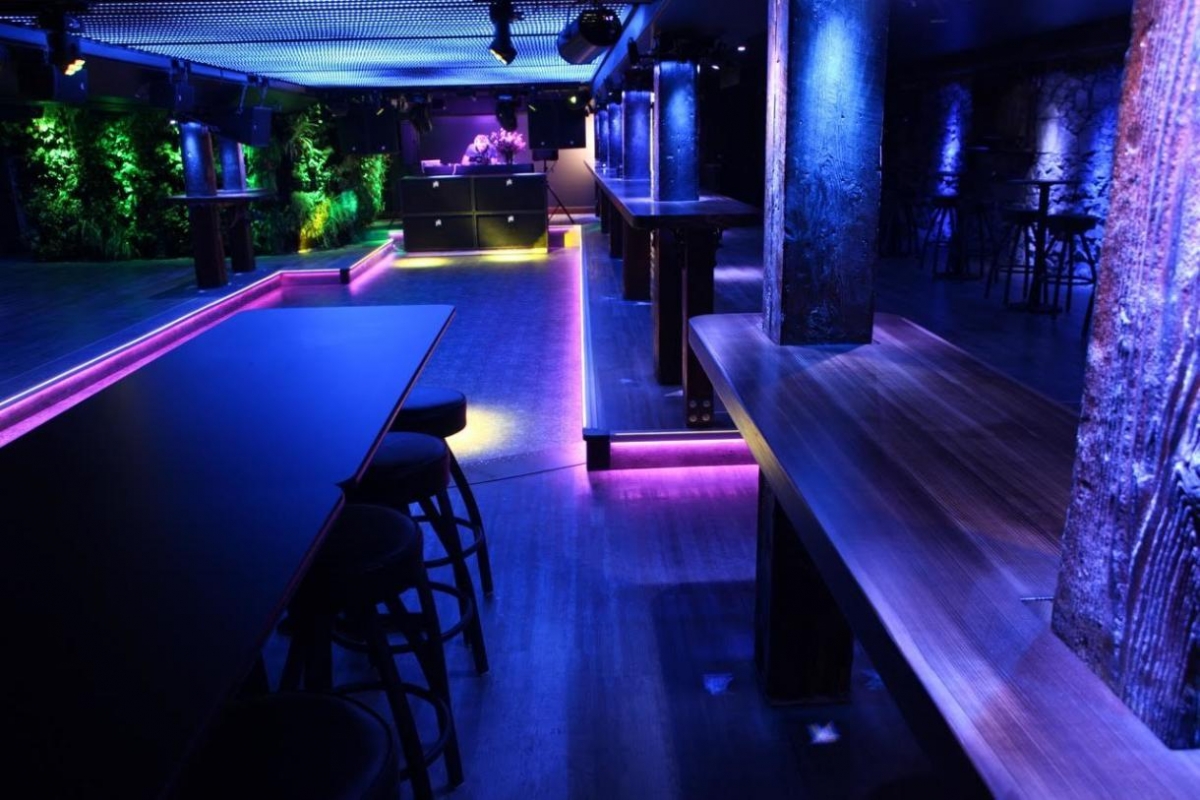 Shambhala decided to bring some of that juicy music vibe downtown, buying the Savoy hotel complex right on Baker Street, and installing Bloom nightclub downstairs. That nightclub is up and running now, while the upstairs is being renovated for the Falls Lounge, Farm Fresh, and a 12-room hotel complex that will be rolling out starting late February.
Starting With the Falls Lounge
The Falls Lounge will include a brew pub, offering local brews as well as in-house beers which will be brewed by Grant himself. Open from 11:00 am to around 11:00 pm each day, Falls Lounge will be the first to open as early as this month, with micro greens, flat bread pizza, "really approachable food, as Grant says. Gastro pub fare including share plates, burgers. Casual and not too froofy. The kind of food you sit and enjoy music to. Falls Lounge hopes to highlight local performers, with the occasional live music special guest thrown into the mix.
Where the plot thickens just a bit requires us to go back again to that 500-acre farm, and Grant's background in farm-to-table cuisine.
The easy funnel from 500-acre working farm in Salmo to casual gastro-pub tables in Nelson can't be missed. Food isn't going to be shipped in on a Sysco truck for this establishment. Instead, the plans include growing as much of the menu as possible on that farm, including cattle, pigs and chickens.
Longer term plans see an abattoir being built as well as growing barley and hops for the brew pub. As Grant says, he likes to dream big.
He's got the chops to dream this big, though. As a founding member of Farm Folk, City Folk, Grant has been a part of the farm-to-table movement from the beginning, advocating for farmers and being part of bringing culinary garden restaurants to the fore in places like Vancouver, Naramata, and, most recently, Kelowna.
For this project, he wants to ramp up what a farm can produce, hoping to push the edge and supply as much as possible from the farm.
And why not? The menu will change slightly based on availability and the food will always be in season, fresh and local. Grant has years of experience with charcuterie, which he expects to put into use with his menu.
Farm Fresh
The next phase will be the Grab n' Go restaurant "Farm Fresh" which hopes to open early summer offering breakfast and lunch items for hotel guests as well as the casual lunch crowd. On the menu will be lots of fresh choices from the farm, a lunch counter cafeteria-style with 8 to 10 salads, soups, stews, fresh roast of the day, pastries, breads. You'll be able to build your own sandwich with the idea that you can be in and out the door within 10 minutes.
There will also be seating in-house, and options to purchase meats and product from direct from the farm as well.
As he explains the menu, the motivation is to use what you have locally and remain flexible. At the moment, for example, he's been exploring Ethiopian cuisine. Using all locally grown ingredients but staying true to the cuisine is a challenge and one he's happy to accept. As he says, he "finds that way more fun."
Farm Fresh will open along with a 12 room hotel offering rooms to the local adventure tourism crowd. With room for between 12 to 24 guests, a tour group could conceivably rent the entire space, which includes access to rooftop jacuzzis, a common area, and rooms equipped with steam showers and all the amenities.
As he explains the renovations, you can hear the excitement for this project building. Philosophically, the entire project falls into line with his vision. As he says, the kitchen being built is the nicest kitchen he's ever worked in, with hospital specs, incredibly well-appointed.
As far as the rest of the building, much of the work is being done in-house. There is a mill on the farm, and so much of the wood used in the renovation has been milled on-site.
Politics of Food
This vision, of taking the culinary garden and expanding it to its limit, becomes political for Grant. The advocacy for food security, for offering the best life possible for farmers, and for appreciating locally grown, fresh food, is personal. He grew up in a farming family in the Okanagan and saw first-hand that it was easier to buy an apple from Chile than a locally grown apple in the stores.
He's spent his career fighting for this vision, teaching restaurateurs the benefits of closing that loop between food and table.
And there are several benefits. One great example Grant shared is of one year growing 10,000 pounds of heirloom tomatoes. Remaining flexible, he was able to turn that 10,000 pounds of tomatoes into some culinary magic, freezing leftovers and ending up with pizza sauce and pasta sauce for the entire year. As he says, he would never have bought $45,000 worth of tomatoes, but he certainly was happy for the opportunity to use that much produce. Employing a gardener full-time means that you have a source for produce all year-round. If there is a negative to it, it could be the number of hours it takes to manage it. For Grant, taking two hours in the garden pruning tomato vines is like therapy, helping his to set his brain for the next task.
He appreciates that not all chefs share his vision or outlook on this, but for him, it works. When things are grown on the farm, that's where the ultimate benefit is.
Bloom photo courtesy of Hollie McGowan
Workers with Jimmy and Jenna at the Savoy Hotel - photo courtesy of Will Johnson and the Nelson Star
Cover photo by http://futureclassics.ca/