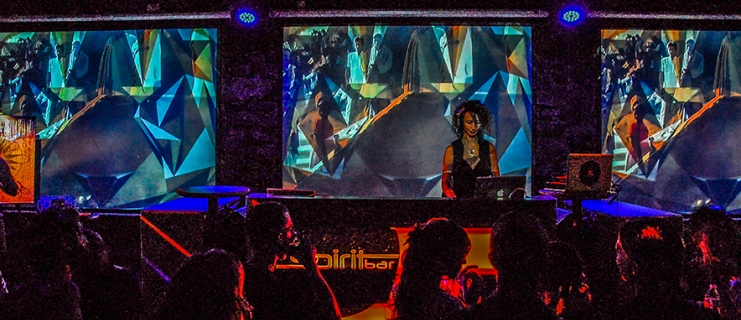 You are here
Get Yer Live Music Fix Before Festival Season!
By John Bowden
Dreaming of festival season? Wishing you were relaxing in the sun with a cold beverage and listening to live music?
We haven't quite figured out how to fast forward time, but we've got the next best thing for music lovers. Local acts and some of Canada's most revered indie rockers are descending on Nelson and the local area over the next few months.
The Rural Alberta Advantage have squeezed in a date to Nelson's lively Spirit Bar on February 27 as part of their Western Canadian tour. Robin Hatch has joined the band, replacing original member Amy Cole, while drummer Paul Banwatt and lead singer/guitarist Nils Edenloff are still on board. Expect their high tempo gritty rock and roll to continue with cuts from their upcoming album.
Head to Nelson a couple of days ahead of time and catch some local talent during the Blues, Brews &BBQ fundraiser on February 25th in support of Kootenay Co-Op Radio (KCR). Featuring roots and blues luminaries from Nelson and afar, the event has sold out the past three years.

The 5th annual KCR Music Awards will be held at Spirit Bar on March 10. Featuring a variety of local performers, the local event is a celebration of original music from the Kootenays. Awards will also be given out in a number of categories.
The beat goes on when Vancouver's Mother Mother pays a visit to Nelson on March 21 as part of their No Culture Tour. They'll be playing tunes from their newly released album before finishing the tour in Vancouver for five (!) straight shows.
Fernie's Shred Kelly rocks the Spirit Bar on April 1, bringing their high-octane "Stoke Folk" sound to help close out the ski season. There's no such thing as a quiet dance floor with these guys.
Alt-country rockers Elliott Brood visit Nelson on April 29. Much like the RAA, the Toronto based trio has attracted a rabid fan base and are sought after festival headliners. Playing in support of their latest album Work and Love, they're known for delivering a rousing, foot stomping show.
The Capitol Theatre has live music performances year round. As Nelson's biggest live theatre venue, in a stunning historic building, you can be assured there is something playing, or coming up in the next few days to tickle your musical intrigue.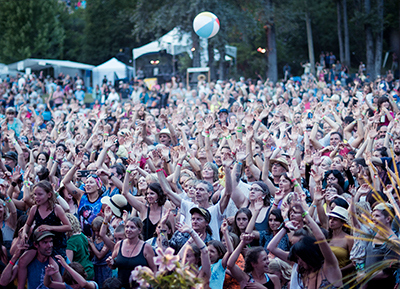 Although the popular Kaslo Jazz Etc. Summer Music Festival isn't until the August Long Weekend, keep an eye on their website for lineup announcements. With arguably the most scenic backdrop in Canada (including a floating stage!), this long-running festival blends natural beauty with cultural talent. Stay "tuned" for details!
Kaslo also offers up regular live music through the year at the popular Bluebelle Bistro & Beanery and the Kaslo Hotel. The Langham Cultural Centre frequently hosts touring acts, including the Slocan Ramblers on February 28.
Bloom Nightclub at the Savoy Hotel in Nelson features a steady roster of live acts too. Even if you don't have tickets for the perennially sold out Shambhala Festival, you can still get a taste of it at Bloom on a regular basis.
For a full list of performances in the Nelson and Kootenay Lake area check out the Events Calendar. With a stellar roster of indoor shows over the next few months, festival season can wait just a little longer.