You are here
Bringing Art to Life
By John Bowden
Why does Nelson have a reputation for being Canada's most celebrated small arts and culture town? It might have something to do with the impressive variety of public art that fills the downtown core.
It's one thing for a city to have a selection of sculptures, but it's another to refresh the collection on an annual basis. That's just the case in Nelson, where a number of pieces have been installed just in time for summer.
Joy Barrett, Cultural Development Officer for the City of Nelson, oversees the artwork. "We started a partnership with Castlegar Sculpturewalk about 6 years ago, leasing a number of pieces from them each year. This allows us to support local artists and beautify our city within our budget. We feel that it helps reflect our vibrant artistic community."
Sculpture Walk (image below) is an interactive cedar tunnel with a kaleidoscope-esque feel. The walls actually rotate 90 degrees and create a playful mix of light and shadow as you stroll through. The unmistakable scent of the woody cedar complements the hand built installation by local artists from the north end of Kootenay Lake, Argenta: Spring Shine, Christopher Petersen and Hans Winter.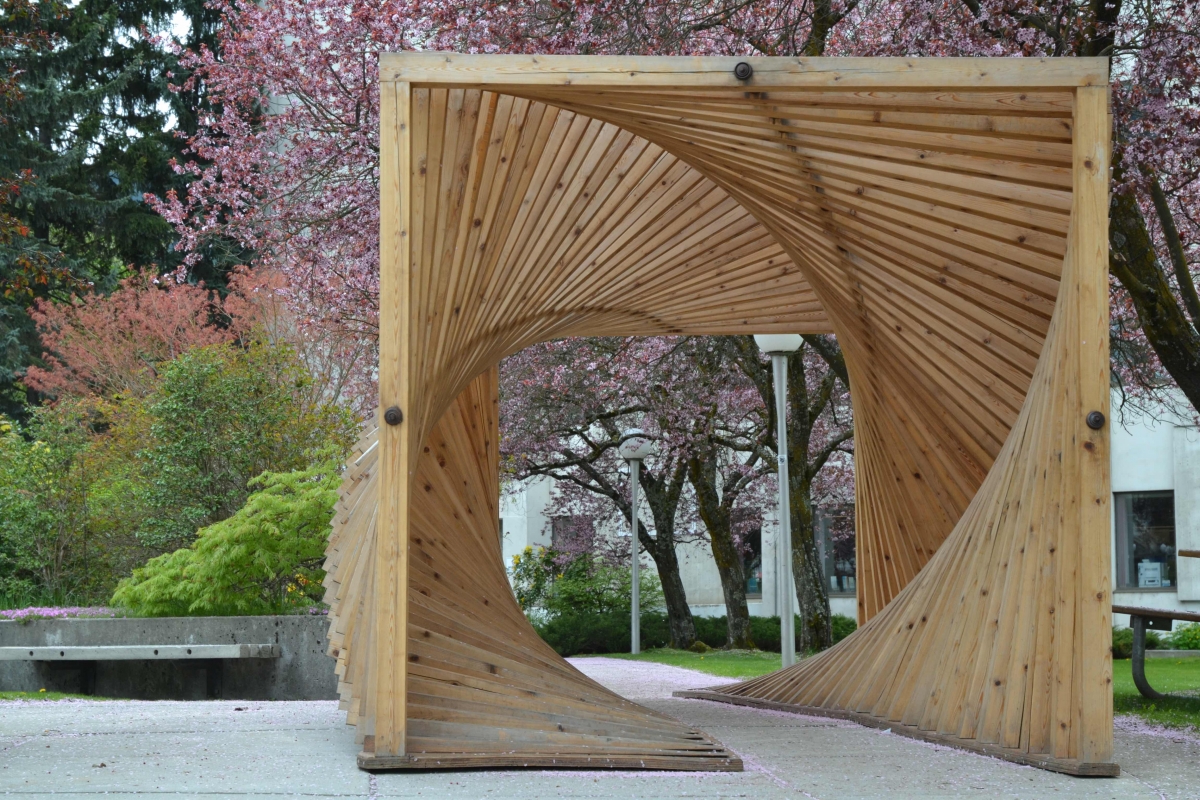 Flower Power's harmony of art and gardening is a fitting addition to Nelson. Victoria artist Illarion Gallant's piece offers a rich texture of colours that invites viewers to consider the urban and natural environment. Located at the main entrance for town, it's a fitting nod to Nelson's past and present affection for community gardens.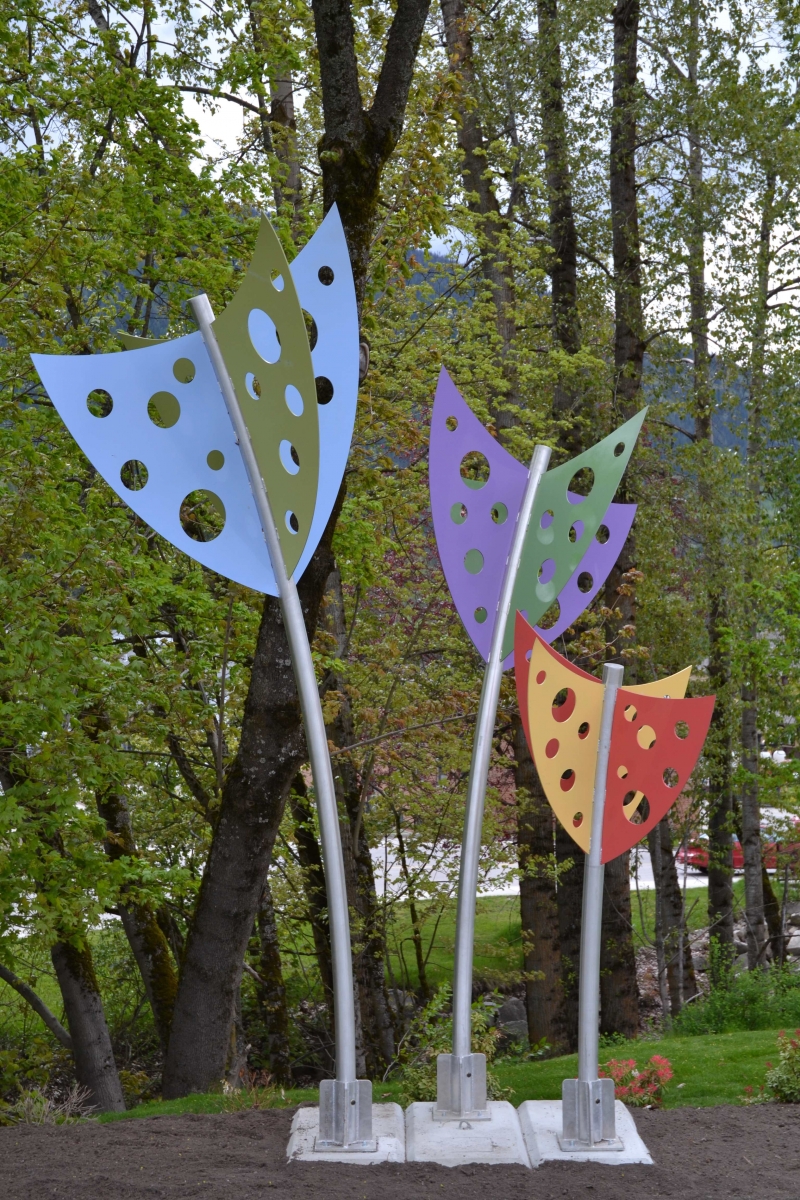 It's hard not to notice Kevin Kratz's otherworldly White Sturgeon as you walk along Baker Street. Kratz, an instructor at Kootenay Studio Arts, created his interpretation of the prehistoric lake monster without detailed drawings or models. The result is a fantastical representation of the ancient fish that continues to survive against the odds in Kootenay Lake despite human encroachment.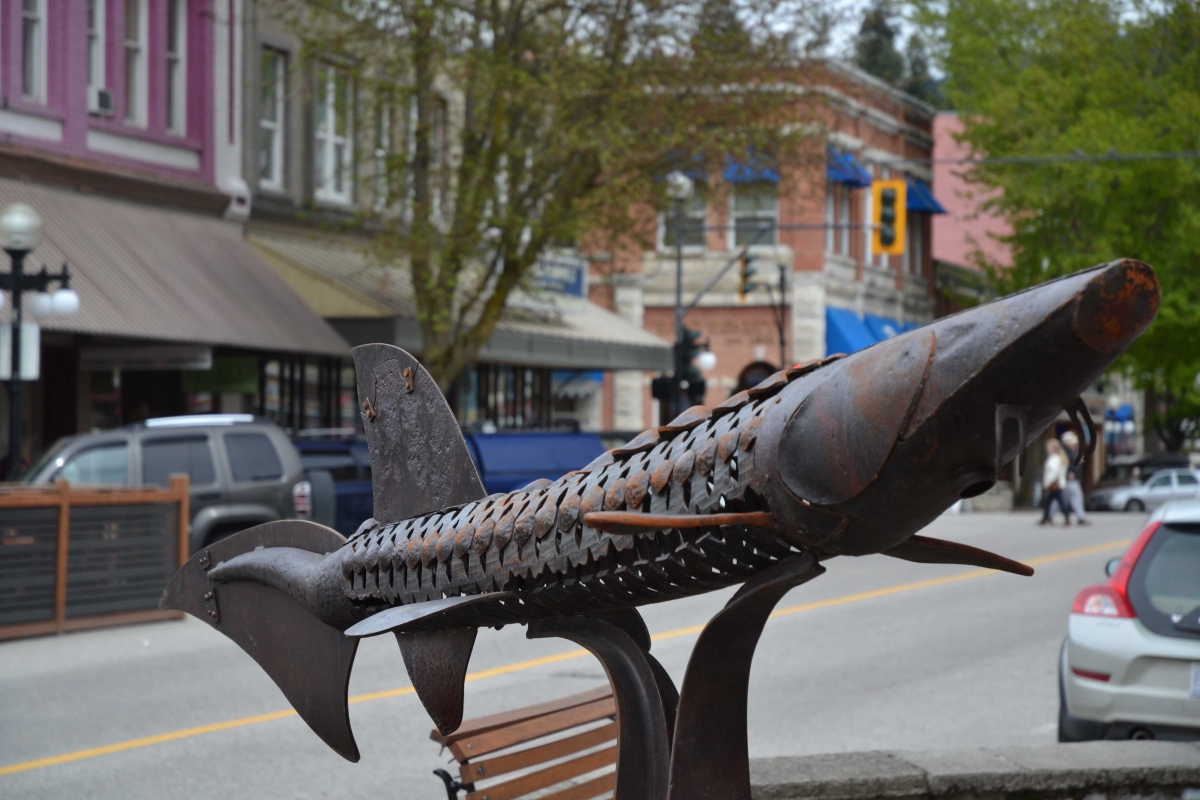 Kate Tupper's dazzling All Strings Attached is another fine example of the Kootenay's reputation for artistry. Based in Nakusp, her work is distinctly feminine, with evocative heart-shaped forms and intricately woven threads giving the sculpture elegance and grace. It's also playfully interactive, reflecting light when spun by hand.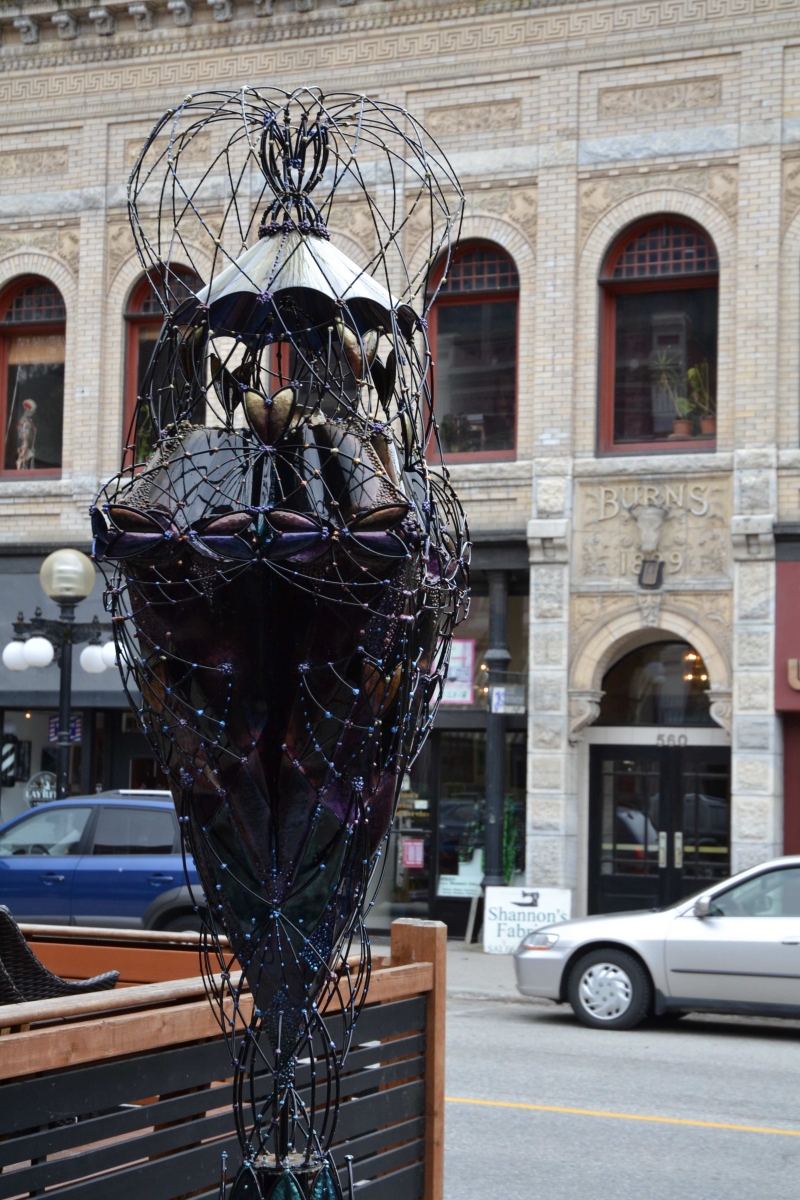 Like a frozen statue, John McKinnon's Wind Suite #1 is an arresting sculpture on Baker Street. The marble seems to fold over itself, curling and swirling upwards in a dance of openness and invitation. It feels alive and rooted at the same time. Based just outside of Nelson, a number of McKinnon's other works can be found in town.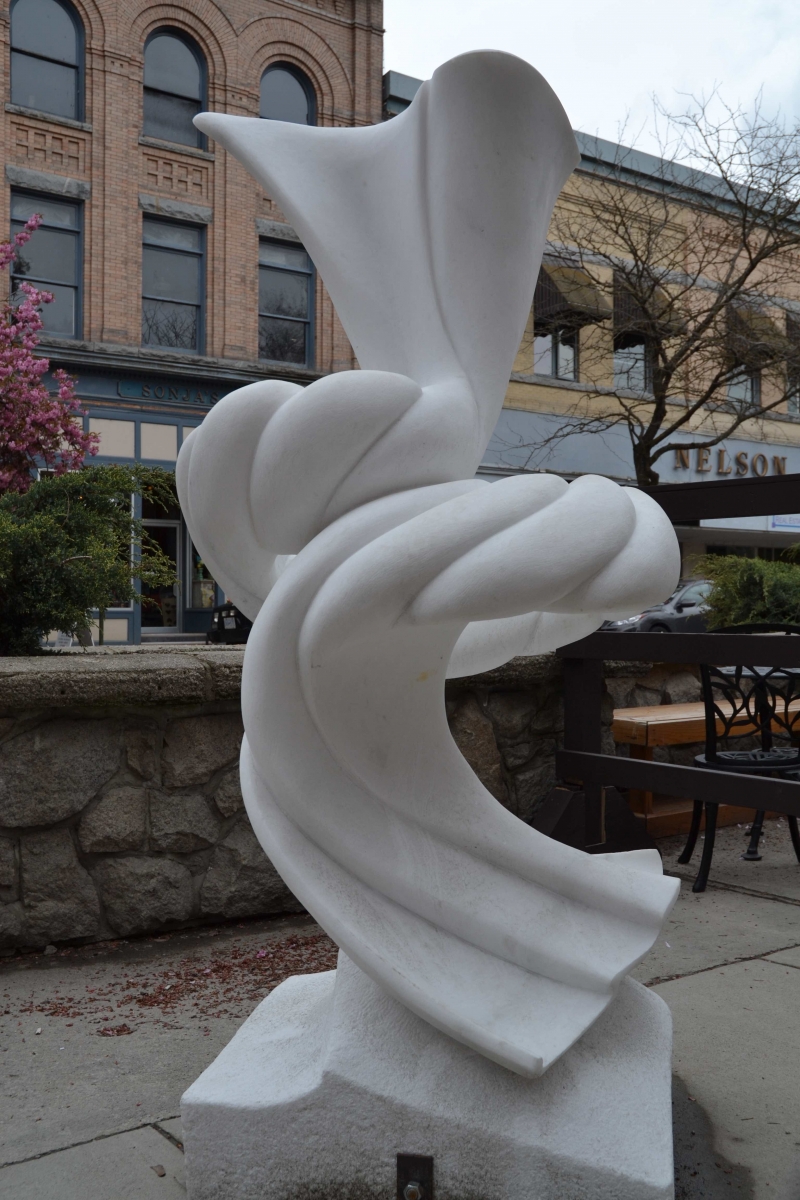 Although the aforementioned pieces are all easy to find, the committee threw a curveball with Del Pettigrew's Red Raider. Located near the bay at Lakeside park, the bronze stalking red fox is hidden in the grasses and purposefully pitted and rough to signify the harshness of life in the wild. Can you find it? Pettigrew's fox seems to sniff the area, poised to pounce on a moment's notice. Hopefully the nearby ducks don't think the fox is aiming for them! Red Raider is a permanent piece donated to the City of Nelson by Dr. Ken Muth.
This year's pieces are a nice addition to the variety of permanent installations around town. From bridges to railings, bike racks to benches, Nelson is incorporating artistic inspiration into form and function. Discover the full spectrum of this cultural capital on your next visit to Kootenay Lake.
There are also over 23 pieces of permanent public art mapped out for you on the regions Digital Map. Do a self-guided tour around Nelson or Kaslo and discover more of our cultural strengths.