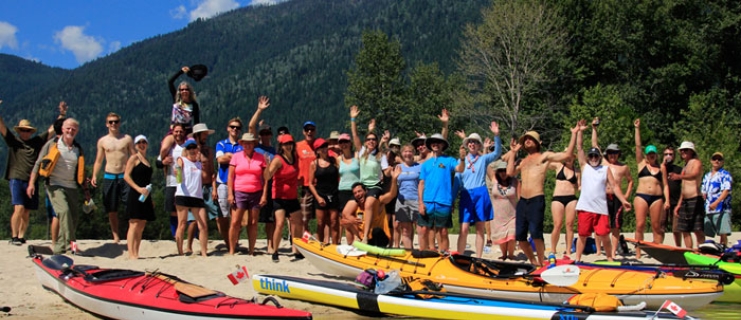 You are here
Best of Nelson Kootenay Lake Tourism 2015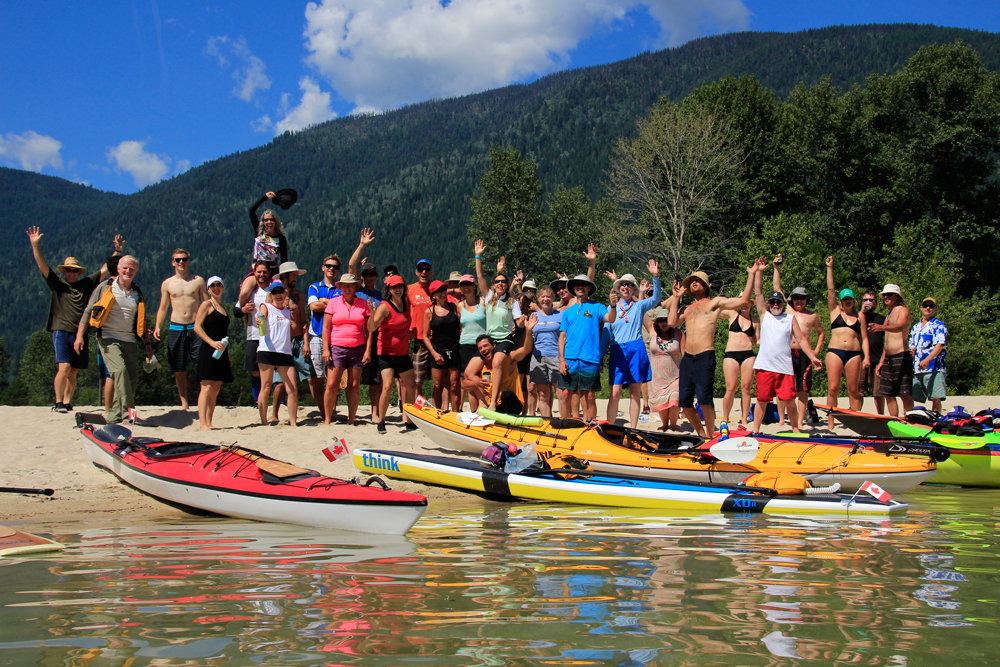 It's time to say good-bye to 2015, but not before we take some time to look back and reflect on all that happened and take a look at some of our most popular stories and activities.
We Love Our Kootenay Lake
Rafting down part of the Lardeau river and then paddling the length of Kootenay Lake from Lardeau to Nelson was the highlight of 2015. One story that kicked off the event dove into the heart of the lake and what makes it so special to all of us who live here and visit, and who consider Nelson Kootenay Lake remarkable.
With 201 shares on Facebook and the most pageviews for 2015, our story "Kootenay Lake: the heart of our region" was the most popular for 2015. Taking a look at all the many ways we enjoy our lake and introducing the paddle that took place from late June 25 to July 1st, this story captured the many reasons why so many of us are drawn to Kootenay Lake.
Cody Caves — A Personal Caving Adventure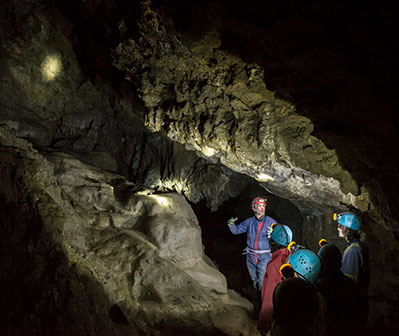 The chance to explore Cody Caves with a trained guide is another highlight of our area. And this story about caving in 2015 is our second most popular story for good reason — full of personal experience but also tons of facts about the caves and cavings, it's a great introduction to what you can expect if you choose to explore the caves next time you visit us.
Take a look at this engaging story and start to think about making the trip yourself!
2015 — A Year of Aurora Borealis
You can never predict whether the famed "Northern Lights" or aurora borealis will be visible from Nelson. But in 2015, the gods looked favourably on our town and we had several chances to see this beautiful natural wonder. One photographer captured the lights over Nelson, and his images were our third most popular story for 2015.
Take a look at this gorgeous view of the northern lights. And thank you, Kei Takayama, for sharing your picture with us!
Summer Things to Do in 2015
There is no shortage of things to do in the summer in our area, and this list of the top 14 things you might want to check out is a great introduction to the breadth and depth of what we offer. No wonder it's our fourth most popular story for 2015 — read it over and start to think about what you might want to explore over the summer of 2016 with us! From a stroll along Baker Street to tackling the white water rapids on the Slocan or Lardeau Rivers, there is truly something for everyone.
Switching Over to Winter: Best Ski Town
We won the award that crowned Nelson "The Best Ski Town in North America" a couple years ago, adding to the list of accolades we've garnered over the years. We're the Number One Small Arts Town in Canada as well as being the Best Ski Town, so there's really a wide range of ways our little town stands out. In 2015 major newspapers noticed us, too: from the New York Times to the Globe and Mail, we were featured as a cool travel destination again and again.
Check out the story about why we are the Best Ski Town in North America!
We Love Our Local Organic Beer
Finally, a tour with Nelson Brewing Company's Brewmaster Mike Kelly was also a popular story. Our town is lucky to be home to the second fully certified brewery in British Columbia. The heritage building is also a great place to enjoy a tour and sample the beer.
Read the story to learn more about our local beer and the people who make it.
The Most Popular Things to Do in Nelson Kootenay Lake
In 2015, the most popular things to do, at least according to where people were looking on our website, really shows our diversity:
From Ainsworth Hot Springs to motorcycling to biking and snow sports, the range is fantastic and shows just how much there is to do in our area. Visitors to our website read about Ainsworth Hot Springs the most, followed by checking out campgrounds with hiking spots a close third. Rounding it out, people read about all the events that took place in 2015 and then looked for a place to stay.
We hope you were one of those people reading about our area in 2015, and that you found what you were looking for!
The top activities for 2015 were:
Thank you for being part of Nelson Kootenay Lake in 2015 and we look forward to seeing you in 2016!