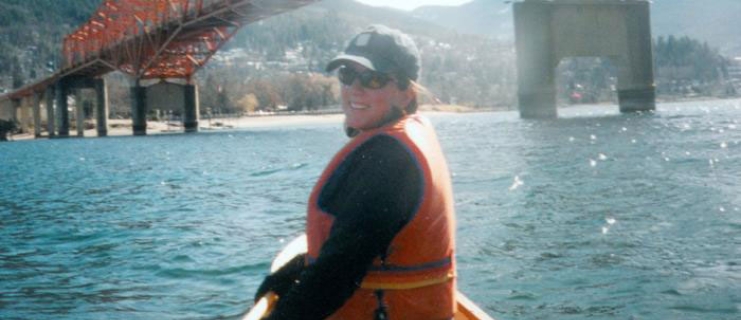 You are here
Amy Bohigian - Stories Worth Telling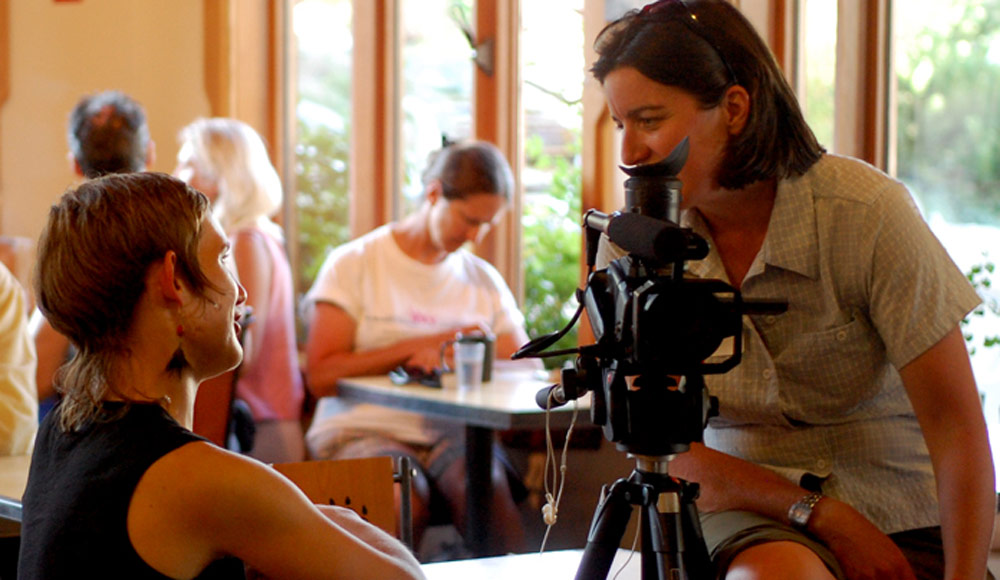 Local filmmaker Amy Bohigian's background in community education winds its way through her story and ties together disparate threads of a Master's from Harvard, an infectious positive spirit, and her choice of projects to pursue.
Her deep love of story is the framework. Starting with her introduction to Nelson, through the eyes of her partner, local poet Jane Byers, who was writing in Nelson captivating Amy with her descriptions of the town and its people in letters home. As Amy says, she "got to know the flavour of Nelson through Jane's letters and through her eyes: about the people, what was going on here, the opportunity."
With an introduction like that, I imagine it wasn't possible to stay away for long.
They regrouped and figured out all the details in (appropriately) Toronto, leaving their jobs and making the decision that Nelson would be their new home.
But here's where it gets really cool. Amy was not a filmmaker in Toronto. She was an alternative education youth director at the YMCA.
A career that had taken her from urban schools in San Fransisco, to a Boston based girls juvenile detention centre, to today, the focus consistently on community building and education, led her to Nelson.
Nelson as a community captures a zeitgeist, a vibe, that is hard to put into words. Amy nails it:
"Nelson provides a framework, it opens doors and helps get businesses started." There's a network here of mentors, friends and community organizations to support people with a dream. Nelson is, above all else, accessible. It's that entrepreneurial spirit in Nelson, "That feeling of 'Let's just start."
"Let's just help this person start something"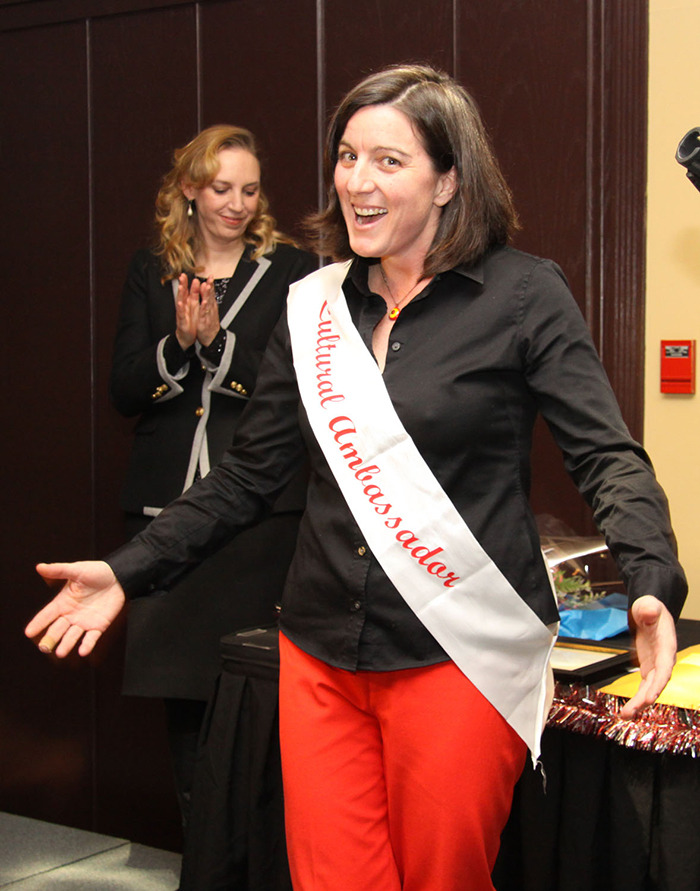 And so it was that Amy came to Nelson, took part in the newly developed Digital Arts program and got an advanced graduate certificate in film.
Now, as owner of Watershed Productions, she has brought a new generation to filmmaking, having run the Film Program for youth for 10 years, teaching her love of visual storytelling to kids who then take that energy and knowledge into the community and help build our community, one child, one new filmmaker at a time.
Since moving here, Amy has felt that the entire community fosters success. "Everyone wants everyone to succeed," she says, "everyone wants you to just try new things."
A good part of how and why the community works this way is woven into Amy's attitude. Since arriving here, she has done nothing but foster that attitude through the film program, mentorship of filmmakers, and in her role as Cultural Ambassador in 2013.
Nelson began the Cultural Ambassador program to cement how strong we as a commmunity support the arts and culture. During her reign she towed the line between upholding Nelson as a cultural and arts centre while also embuing the title with her characteristic creative and fun energy. As Amy says, "the Cultural Ambassador program is a celebration of what Nelson is about."
A large thanks needs to go to Amy's mom, who sewed a large "beauty pagent" style sash for Amy to wear to all official Cultural Ambassador functions.
This sash has now been passed down from Ambassador to Ambassador, becoming an integral part of the honour.
Dreamers & Dissidents — A Community's Story Told in Images
Amy's work is mission-driven, bringing community stories alive through film. Her biggest project to date is a film series for the Knowledge Network called "Dreamers and Dissidents" which she pitched to Knowledge Network executives along with 20 other filmmakers.
Of the twenty, about half had a connection to the Kootenays, the other half came with a genuine interest in the subject matter and all had a long list of credentials.
They were genuinelly authentically excited when Amy won the bid.
"This project pushed me in just the right ways," she says, explaining that though she didn't know what would resonate with the Knowledge Network, she knew that the series of stories to be told through the archival photographs was rich, that each story tells a different aspect of who and what we are. The excitement in the project is contagious. The "stuff was rich; really rich and rewarding," she notes.
And the project came with mentorship in the form of Knowledge Network executive producer Murray Battle.
The Knowledge Network invested in the Kootenays and also invested in Amy as a filmmaker. "Murray was available to talk to, to guide me through my creative process, she says, speaking of his laser sharp focus and mentorship.
Along with the mentorship from the executive producer, about one year into the project, the story editor joined the process adding yet another level of mentorship and professionalism to the project that Amy acknowledges as a huge benefit.
Mission Driven Clients Who Want to Change the World
And the future? Amy has dipped into New Media, producing a video installation including showings at Oxygen Art Centre and Touchstones Museum, which uses film as a medium to explore community and our connections to each other.
About whether she needs to venture from Nelson to really tap into bigger projects, "The big film industry for me is here." And so it seems. Her passion for putting her heart into something because she believes in it, for wanting to tap the potential that exists where she lives means that there is a depth and breadth of projects for her here in Nelson far into the future.
And, as she tackles bigger and bigger projects, she helps bring the news about Nelson as Arts and Culture capital of Canada to a wider audience. On stage in Vancouver with Sheila Rogers in September 2015, she proudly wore her sash, proclaiming to the world the message of community, trust and creative evolution that keeps Nelson weird and creatively vibrant today and into the future.
Amy wearing the sash: Image Credit: Sam Van Schie Photo
Amy paddling: photo courtesy of the Knowledge Network
Amy behind the camera coutesy of Watershed Productions