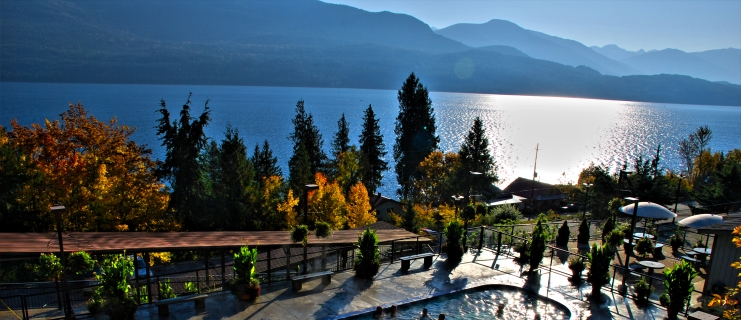 You are here
Ainsworth Hot Springs: Ageless Warmth and Beauty
Ainsworth Hot Springs: Just a few miles south of Kaslo, nestled in a geothermic niche surrounded by ancient mountains and a view of Kootenay Lake that makes you a little bit happier to be on this earth.
Ainsworth Hot Springs: community, wilderness area, historic site.
Ainsworth Hot Springs is all these things. A draw for tourists, Ainsworth Hot Springs has captivated people for hundreds of years as they soak in its medicinal healing waters. Run for thirty five years as a faimly business, the hot springs was recently sold to the Lower Kootenay Band of Creston.
As chief Jason Louie has said,
"The Lower Kootenay Band has a history with the site that dates back hundreds of years," he said. "The Ainsworth Hot Springs are known by the Ktunaxa people as 'nupika wu'u', which has a literal translation meaning 'spirit water'."
Ainsworth Hot Springs — Historic Community
The healing waters of Ainsworth Hot Springs has drawn tourists along Kootenay Lake for years, and shows no signs of slowing down. The spot is incredible: overlooking a section of Kootenay Lake embraced by high mountain peaks, on a moonlit night it's hard to imagine a place you'd rather be. And residents of Ainsworth Hot Springs agree. It's a fairly remote spot, but with a lovely community feeling and warmth to it that has encouraged people to return again and again, once they've found it. Ainsworth is the oldest surviving community on Kootenay Lake, with 50 proud residents making their home here.
Ainsworth Hot Springs: Cross Border Connection & History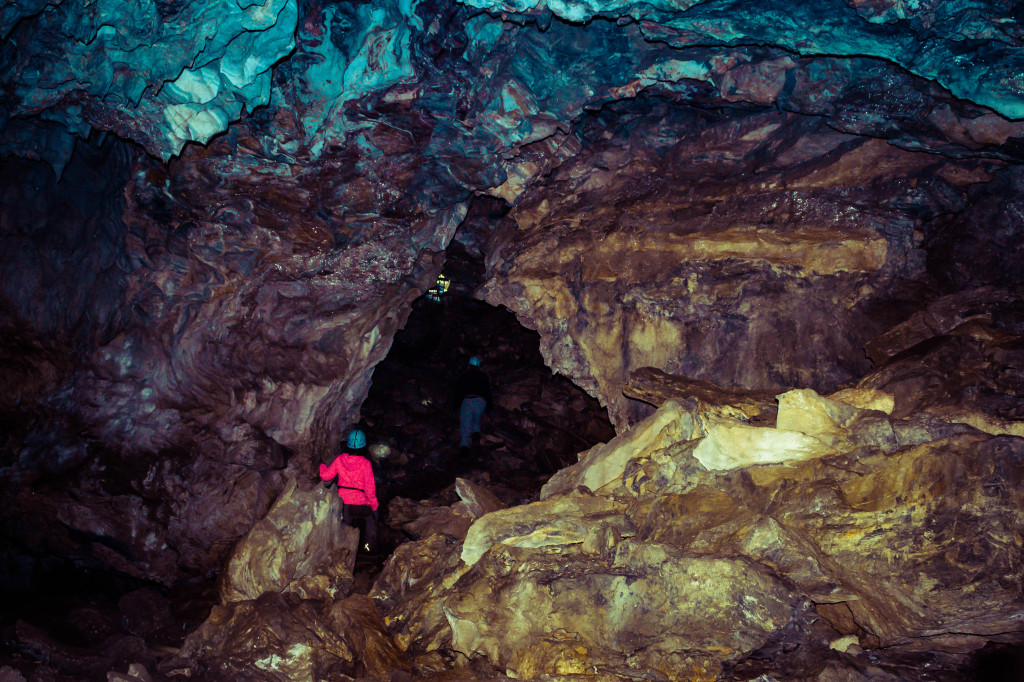 Between Cody Caves and the hot springs, there is a robust tourism flow through the area, with eager visitors ready to either soak their troubles away or try their hand under ground, spelunking for fun. And there has been a longstanding cross border connection, too. Ainsworth Hot Springs is actually named after a famous steamboat captain, George Ainsworth. Soon after Ainsworth was founded, silver ore was discovered and Ainsworth enjoyed a short boom time. If you've ever enjoyed Ainsworth Hot Springs, you know what a great respite it can be from our normally busy lives.
Between "Little Switzerland" Canada's "Monte Carlo"
If you haven't explored further than the hot springs, consider this: A short 12 miles up the road is Kaslo, known as the "Little Switzerland" of Canada. After Ainsworth's boom, Kaslo enjoyed her heyday, and in large part due to that still retains a lovely heritage feel to the village, coupled with a gorgeous setting surrounded by lake and mountains. A quick drive away is the ghost town of Sandon, once known as the Monte Carlo of Canada! You won't find the same level of revelry there today, but it's a well preserved ghost town with lots to recommend it.
And if you are interested at all in where all the lovely warm to hot mineral-rich water comes from, you should check out Cody Caves. There are a variety of tours available from fun family tours to more strenuous adventures for the hardier tourist. And, of course, a short 10 minutes away is the longest free ferry in the world, taking you across Kootenay Lake from nearby Balfour to Crawford Bay. A fun trip in itself, but there's lots to see on the other side of the lake, too. When you make the trip, other things to look for include mining relics along the way, as well as great hiking trails and gorgeous viewpoints from the highway.