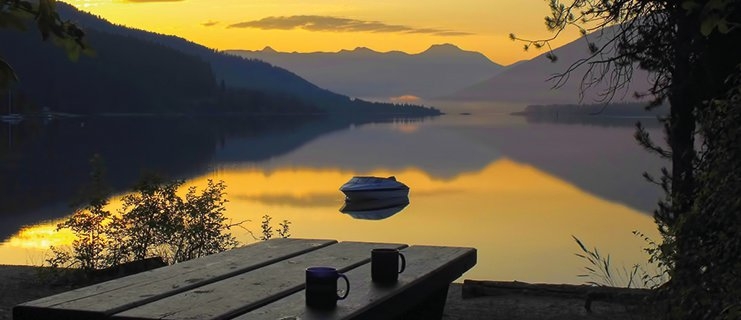 You are here
Camping & RVs
There are many beautiful campgrounds and full-service RV parks throughout the area.
March through October is usually the best time to camp, although snow can affect the edges of that time, depending on the year and the proximity to the lake. July and August can have very hot days, though cooler and more manageable in the evenings. (More weather information is available on our weather page.)
Waterside camping options are plentiful, such as the large Kokanee Creek Provincial Park offering. The lack of light pollution reveals extraordinary starry night skies that city dwellers may never have seen.
Nelson
Balfour/Ainsworth
Kaslo
Meadow Creek & Lardeau
RV Dump Stations
To find the nearest sani dump station visit this interactive map.