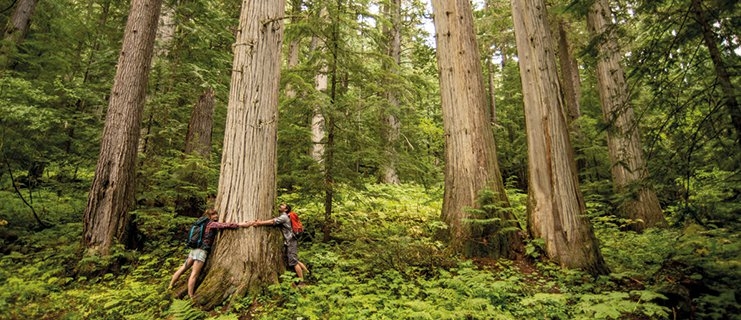 You are here
Culture
Cultured by Nature
The Nelson and Kootenay Lake culture is a culmination of our natural surroundings, arts, and heritage combined with the spice of the people who live here. Everywhere you go you will feel the vibe that we value and embrace: The Kootenay Vibe.
Heritage
With more heritage buildings per capita than anywhere in British Columbia, history de nes the Nelson and Kootenay Lake region. From heritage sites like the SS Moyie in Kaslo to our Electric Tramway in Nelson, history here is alive, shared, and shaped by the people drawn to this region: we are Dreamers and Dissidents, as noted by local filmmaker Amy Bouhigan's award-winning film that captures the spirit of our heritage. It's all about the people, and the people are fascinating.
Museums & Galleries
To capture some of this heritage, our region invests in galleries and museums that stray far from staid: vibrant, creative and cutting- edge, our local museums live and breathe Nelson Kootenay Lake culture. Places such as Touchstones Museum, Oxygen Art Centre, Kootenay School of the Arts and the Langham in Kaslo infuse
our region with an authentic vibe, complementing our many art galleries expressing that Nelson Kootenay Lake vibe perfectly.
Shopping, Dining & Artisans
From artisans whose studios populate the highway along Balfour, to vibrant downtown shopping districts in Nelson and Kaslo, we've got a heady local economy which makes shopping fun. And when you get hungry, stop in for a bite at one of our many local cafes and restaurants. We've got more restaurants per captia than San Fransisco or New York, so there's plenty to choose from.
Theatres & Films
Don't tell locals here that they can't have something. When Nelson's Civic Theatre threatened to close, volunteers rallied together and reopened it as a community-funded theatre. It is now thriving alongside the popular Capitol Theatre and Oxygen Art Centre in Nelson, as well as the Langham Cultural Centre in Kaslo. Our cities also boast venues featuring live music, theatre and performances to rival much larger centres.
Natural Surroundings
All this, set in no less than magical surroundings. Natural hot springs, most notably First Nations owned Ainsworth Hot Springs, Selkirk and Purcell mountain ranges, many park and recreational areas brought together by our Kootenay Lake welcome you to explore our area: cultured, by nature.