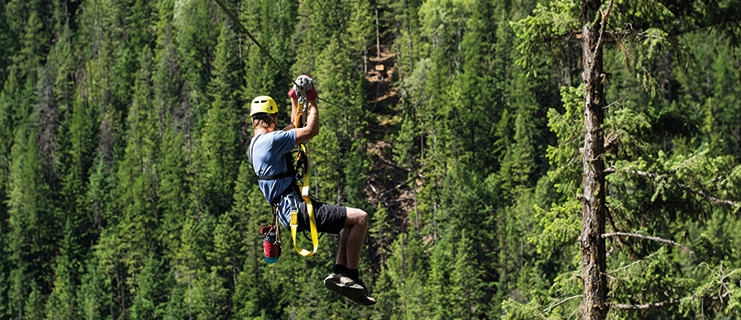 You are here
Ziplining
Soar over the Kokanee Creek canyon on a zipline!
Less than 30 minutes from Nelson and 15 minutes from Balfour is a fantastic ziplining adventure experience, with over six ziplines from a 90-ft warmup line to a 2400-ft cross-canyon mega ride. Anyone from 50lb-265lb can take part, and the fully-guided tours are 2.5-3hrs end-to-end.
It runs rain or shine, and booking is strongly advised, although they fill spaces with walk-up visitors if available. They are open until Canadian Thanksgiving weekend (second Monday in October).
Check out the Kokanee Mountain Zipline website for more details and booking, or have a look at the video below. Get ready to rocket up to 100 km/h on your outdoor adventure!
(You can also read one of our stories about the ziplining adventure.)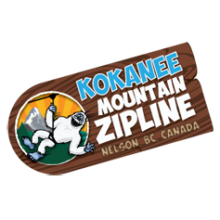 1-866-358-8688
Kokanee Mountain Zipline Ltd., Box 365, Nelson, BC, V1L 5R2