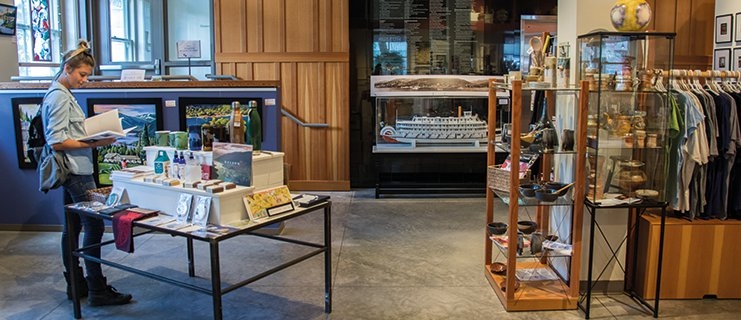 You are here
Touchstones Nelson
Museum of Art and History
Touchstones Museum sits inside a heritage building at the corner of Ward and Vernon in downtown Nelson. The building, which some say is haunted, is one designed by esteemed British Columbia architect Francis Rattenbury, the same man who also designed Victoria's parliament buildings. Touchstones Nelson's name derives from the artifact "touchstone" which was a means to test the purity of gold and silver. Metaphorically, then, a touchstone is a tool which can recognize excellence.
Touchstones Exhibits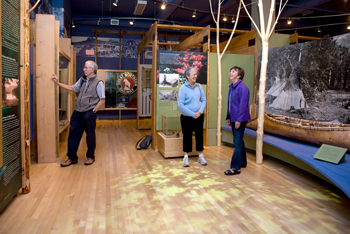 From the start, Touchstones has had the mandate to celebrate the art and history of Nelson and bring artists into Nelson in its revolving exhibit spaces. Upstairs is the permanent exhibit, an interactive history of Nelson and the area, which really makes history come alive. Some of the highlights include a life sized replica of a First Nations Sinixt kayak, mining tools, and many photographs and artifacts from our days as a robust silver mining community.
Touchstones Museum Shop and Hours
Visitors can also take in a very well stocked local museum shop, which has quite an extensive array of local handicrafts, locally authored books and locally created art.
The museum is open all year long, with extended hours in the summer months. The regular hours are Wednesday through Saturday from 10:00 to 5:00, Tuesday and Sunday from 11:00 to 4:00. Thursdays, the museum is open for extended hours from 5:00 to 8:00 by donation. The entire museum is wheelchair accessible, and is free to members. Non-members pay $8.00 for adults. There are special rates for children, seniors and families.