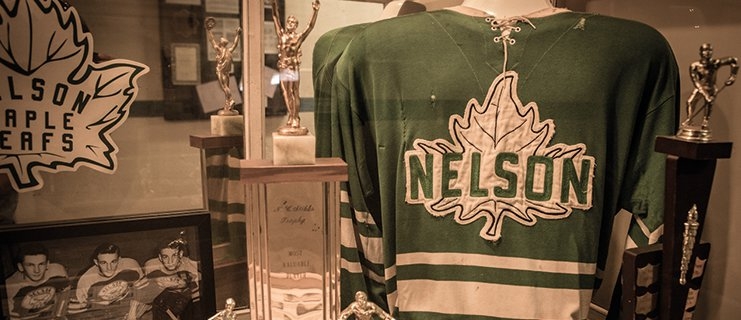 You are here
Sports Museum
Visit the Nelson Sports Museum at Nelson and District Community Complex
The museum is currently closed but may open again in the near future. Below is some information about the Civic Arena and it's history.
******
Since 2007, the Civic Arena (built 1935) as well as in the new Nelson and District Community Complex have been home to the Nelson Sports Museum. The Nelson Sports Museum is a chance to interact with our long and rich history on a personal level. Taking part in amateur sports is a large part of what makes a community healthy and vibrant. Our sports museum takes visitors along our nearly one hundred and fifty year journey through the many iterations of sports and playing in our community. Badminton, hockey, soccer, tennis, ice skating and curling are all represented. At least two Nelsonites are currently in the Canadian Sports Hall of Fame, one for rowing and the other for tennis. Nelson has also produced ski jumpers, mountain bikers, softball players and many more iconic sports heroes.
Nelson Hockey Night in Canada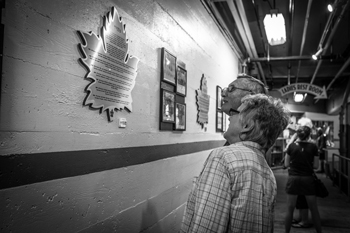 When Nelson hosted Hockey Night in Canada in 2007, community members got together and decided to create a museum that would showcase the varied and deeply diverse sports and heritage Nelson and our Kootenay Lake area has. The result is the Nelson Sports Museum, which proudly recounts the area's sports and athletic stories in a charming and well-researched way.
Bill McDonnell the Local Hero
Behind Nelson Sports Museum Bill McDonald, the driving force and local Kootenay Lake volunteer behind the museum, has created a space that "honours the past and inspires the future." The museum displays exhibits that date all the way back to the early 1900s. As a British Columbia town with a rich and varied history, one of the features for tourists and visitors is to explore that heritage. And Nelson has had a vivid sports history: hockey stars, lacrosse stars and softball heroes are included in the museum, along with lots of artifacts and stories donated by long time residents. McDonnell has also donated a beautiful sculpture that rests proudly outside the Sports Museum.