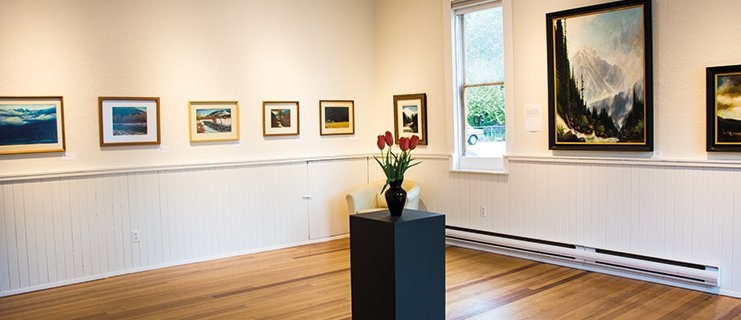 You are here
The Langham Cultural Centre
One of BC's Best Buildings
The Langham Cultural Centre in Kaslo is a dynamic heritage building housing some of the best arts and culture in the Kootenays. Kaslo is a small picturesque village that embodies the words "quaint" and "heritage" perfectly.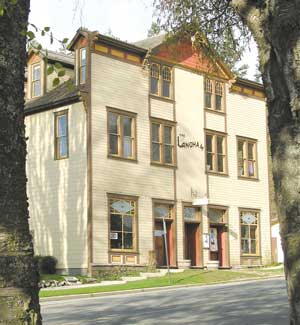 But at its heart, Kaslo is a village that attracts some of the best in artistic talent. The group of committed community volunteers who came together in 1974 to restore the Langham is testament to that.
The Langham today is a multi-award winning centre which regularly houses theatre, visual arts and a permanent exhibition as well. There are also regular events such as "Cafe Langham" which invite intellectual discussion on a variety of topics.
Japanese Canadian Museum
Kaslo, in 1988, became the first municipality in Canada to formally apologize to the Japanese Canadians who were interned in their community during World War II. The Japanese Canadian Museum is the result of community engagement and dialogue that happened when the original Langham restoration group found out about the dark history of the Japanese Canadians housed in Kaslo during World War II. The 1100 Japanese Canadians, 2/3 of the population at the time who called Kaslo "home" during their internment are now remembered in a museum that does an excellent job of bringing that time period in our history alive. Visiting the Japanese Canadian Museum, along with a trip to the Nikkei Internment Memorial Centre in New Denver, are excellent choices for visitors interested in this aspect of our heritage.
Visit the Current Exhibitions at the Galleries
The Langham has two galleries: The Langham Main Gallery and the Community Gallery. The galleries and the Japanese Canadian Museum are open year round, Thursdays to Sundays 1 - 4 pm. The best way to keep up with all that is going on at the Langham Cultural Centre is to follow them on Facebook or visit our calendar.