You are here
Heritage Tours
Immerse Yourself in Our Stories and Heritage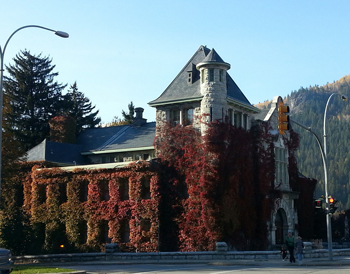 When you visit the Nelson Kootenay Lake area, you must consider at least one heritage tour: Our community has dedicated hours of volunteer time to restoring heritage buildings, streetcars, the SS Moyie (the oldest sternwheeler in the world), and peoples homes to their original glory.
Self-Guided Tours
Our Self-guided Tours brochure can be viewed online or grab your copy from the Nelson or Kaslo Visitor Centre or Gerick Cycle and Ski. You can also do a self-guided tour using our digital map.
With over 350 designated heritage buildings in Nelson alone, we're steeped in a lovingly restored history. You'll stroll past buildings from the Victorian era and the roaring twenties as you follow the Heritage Walking Tour, into a time when shopping local was just called "shopping".
If you choose the Cemetery Tour, you'll walk through a nearly 120 year-old wooded area located just uphill from downtown. On Nelson's Streetcar #23, you'll ride along the waterfront, past our Lakeside Park. Don't forget to grab a coffee or snack for the ride at the Prestige Hotel, then have a local, organic lunch at the Rose Garden cafe at Lakeside Park, after your tour.
Culture and Heritage Woven Together
You won't want to miss the annual Columbia Basin Culture Tour, when local artisans open their homes and work spaces to visitors like you to share where, how and what they create.
Another way we share our ever evolving heritage with you is the annual Haunted Heritage Tour in the fall in the Streetcar that takes you on a journey through our storied past. Do you believe in the paranoral? You might after you take the Haunted Heritage Tour!
A lovely drive along Kootenay Lake, just outside of Nelson, will take you past the historic Blaylock Mansion. It is available for special events, making that wedding, reunion or even birthday a very memorable experience.