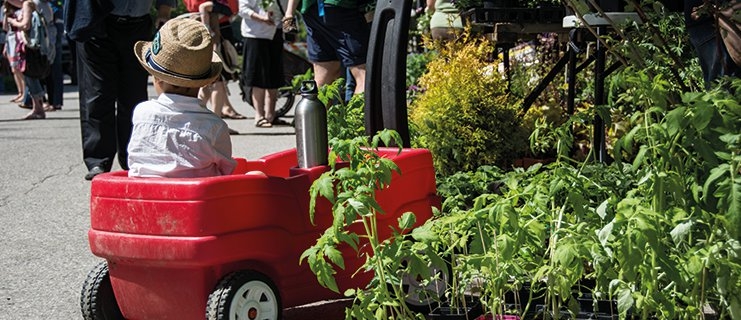 You are here
Gardening
Kaslo and Nelson have beautiful annual garden festivals, while the small town of New Denver holds the popular Garlic Festival in the early fall each year.
The Nelson Garden Festival
Now over a decade old and held each year on Mother's Day, The Eco Society hosts The Nelson Garden Festival. Enjoy over 60 booths of vegetables, flowers, perennials and annuals, shrubs and bulbs. The festival is free, and is held downtown Nelson on Baker Street.
The Kaslo Garden Festival
The Kaslo Garden Festival is on the Monday of the annual Kaslo May Days Celebration. In Front Street Park, from 9:00 am to 3:00 pm, you'll be able to buy local plants and seeds, and take a look at all the delightful and unusual gardening crafts. There are also free workshops and you can learn about organic gardening. Other workshops include issues like creating a bear friendly compost, and how to control unwanted and invasive plants.
The annual May Days parade also goes right past the Garden Festival, making a visit a genuine delight.
Garlic Festival
The Garlic Festival happens in the fall each year in New Denver, transforming a small community with its 160 vendors, live entertainment and contests.