You are here
Arts
Arts, Festivals, Theatre and Culture for everyone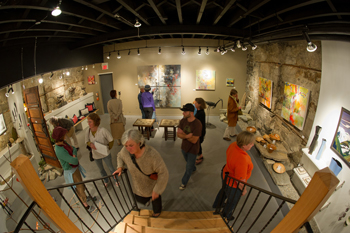 The Number One Small Arts Town in Canada—Nelson, BC—sits at the centre of the region, and is a hub for thriving arts festivals. Local theatre and arts organisations deliver a comprehensive programme of performances and events year-round.
Summer Art Walks are set up in Kaslo and Nelson, while each July the literary festival brings a mix of high powered publishers and acclaimed authors to the region. Communities also run many events, from fringe theatre to storytelling and visual arts.
Throughout the year Blue Night lights up Nelson with music, dance, theatre, and more, much more. Visit their Facebook page and our calendar to find out when their next arts extravaganza will take place.
And for all, you are cordially invited to attend, anytime of year.
Visit our events calendar to view a listing of all the events in the region.