Events Calendar
EVENTS IN NELSON & KOOTENAY LAKE
The region is full of events all year round, all across the region: Nelson, Balfour, Ainsworth Hot Springs, Kaslo, North Kootenay Lake and East Shore (Riondel to Wynndel). Below is a Daily Events calendar and an Annual Events listing to help plan your travels.
DAILY EVENTS
The region's daily events are listed on the Kootenay Calendar.  Click on the logo below and filter by Category, Community or Day.
Image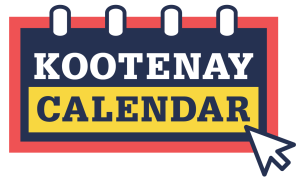 ANNUAL EVENTS
Click on the months below and discover all the annual events in the region. Come find awesome!
LOOKING FOR MORE TO DO?
TRAVEL BOOK
Read our visitors guide online or order a copy of the official visitor's guide and map for our region.