You are here
Calendar Info
Thank you for participating in the community calendar!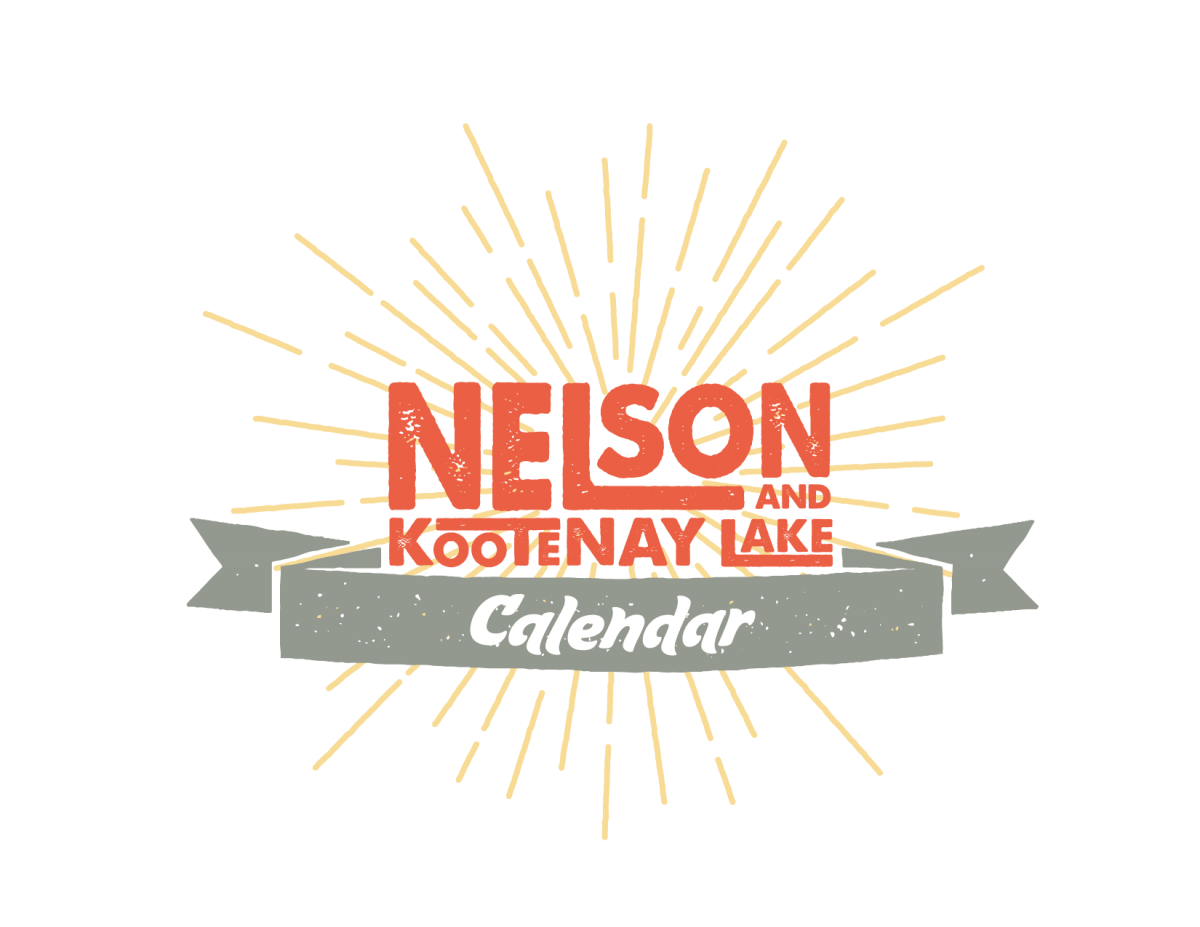 At Nelson Kootenay Lake Tourism, our mandate is to promote Nelson, Balfour, Ainsworth, Kaslo, Lardeau and Meadow Creek to potential visitors. We know that activities and events are a main reason tourists choose this destination over another. We also know how difficult it can be for visitors to find what they're looking for.
Today, we invite you to join the all-access, all-inclusive Nelson Kootenay Lake Community Calendar. A central hub where visitors and locals alike can find all the diverse events, classes, activities, and promotions that happen in our region every day.
By joining the Calendar your events will be instantly shared, promoted and distributed across our network and related "hubs".
The first 50 businesses to add a calendar will be recognized through local ads as well as receive the calendar for free this year (thanks to CBT and Destination BC).
Win an Ad in Kootenay Mountain Culture magazine
In addition to adding the calendar, when you put a link to Nelson and Kootenay Lake on your website you will be entered to win a ¼ pg ad in the 2016 winter issue of Kootenay Mountain Culture (KMC). This opportunity will close July 31, 2016. Email info@nelsonkootenaylake.com and share your url where the link is located.
Who Should Join?
Anyone in the Nelson, Balfour, Ainsworth, Kaslo, Lardeau and Meadow Creek area creating "things to do" for tourists or locals
Anyone with seasonal sales and promotions
Anyone who's customers and visitors are looking for something to do
Anyone who knows how difficult it is to economically, effectively and efficiently promote their own events
Anyone who understands how working together makes our community stronger and more resilient
Why Should I Join Today?
It's free to the first 50 members ($120 savings!) for the first year
You will receive 50% off on your second year of renewal ($60 savings)
The first 50 will receive media exposure in our upcoming public advertising campaign
You'll receive 3 months of local support!
You might win a 1/4 page ad in the winter issue of Kootenay Mountain Culture!
Why Should Everyone Join the Nelson Kootenay Lake Calendar?
To help create the first all-access, all-inclusive, community wide calendar for our region
To save locals and visitors time when searching for what's happening in the region
To showcase the amazing diversity of events in our region
To minimize "conflicting" local events which splits and dilutes participation
So that events of personal or professional interest can be filtered through locations, categories and tags
So that interest-driven websites can showcase your related events
How Do I Sign Up?
Sign up is simple - follow the steps below, or if you need help, please contact Adin Cota at calendar@nelsonkootenaylake.com or call 250.505.2764
Create a time.ly account and get the Calendar code for your website

Are you running a WordPress website? If so, install and activate the free Time.ly "Core" WordPress plug-in
Not running WordPress? Click here to get Time.ly's "Calendar Pro" - a hosted calendar that uses a simple "widget" on your website.

Use the coupon code "kootenay-calendar-network2016" to receive 12 free months (first 50 sign-ups only!)
If you are within the first 50 sign-ups, your credit card will not be charged at this time. Billing begins in 12 months. You may cancel anytime. NKLT charges no fees - all billing is done directly through Time.ly
Time.ly will automatically generate your personal hosted calendar and email you the login details

Install the calendar on your website (or ask your administrator to do so)
Login to your Calendar dashboard (within your WordPress dashboard, or from the address sent to you via email from Time.ly for hosted calendars) and setup your calendar.

We recommend this Introductory Video to learn about best practices, customization and branding/colouring your calendar
We recommend you use (some of) the same Categories as we do:

Arts & Culture
Classes & Workshops
Community Events
Education & Seminars
Festivals & Special Events
Food & Beverage
Fundraisers
Markets
Music & Nightlife
Shopping & Promotions
Sport & Recreation
Theatre & Film
Yoga & Wellness

We suggest you use "Tags" to indicate the intended audience of your events (Adults, Children, etc) and the location of your event (Balfour, Nelson, Kaslo, etc)

Create a few events, and review additional Help Videos from Time.ly
Notify us that you have completed your Calendar setup

Please include the public URL to your calendar
Please include your name and contact information
Please let us know if you have any feedback, suggestions or questions!

Once we receive notification from you, we will set up a daily feed from your calendar to ours, automatically feeding your events in to one of our Categories (listed above)
That's it!
Nelson and Kootenay Lake Calendar Info Sheet
DEMO
View our short video segments to make it easier to find your solutions.
FAQ's
"But I already have a calendar system!"
Does it automatically synchronize with other local calendars and community hubs?
Does it automatically feed to our community calendar?
Are you spending time manually posting your events to other sites?
Can visitors who don't know your web address find your events easily?
Do visitors have time to visit multiple calendars and websites?
Are you only reaching active FaceBook users?
Let us show you how easy it is to migrate your existing events!
"Won't more events to choose from mean less people will choose mine?"
Your followers and fans can still access your calendar directly
You can check the community calendar to co-ordinate your event planning and minimize conflicts/competition
Automatic posting on our shared community calendar exposes your event to new, larger audiences
Automatic event sharing means you have more time to plan and promote your event
Niche websites all over the world can subscribe to you and share your events to their followers
Users can use searches and filters to find your events easily
"How much does it cost?"
The first 50 NKLT members to sign-up receive their first year free! There is also a 50% discount the following year.
If you run a WordPress website there is never a fee to the user
For non-WordPress websites, hosted calendars currently cost $9 USD
"What are some other benefits?"
You will receive the Nelson and Kootenay Lake Community Calendar logo to add to your webpage that links directly to the community calendar
You will receive a hosted calendar account (or free plugin if you run WordPress) to begin posting and promoting your events immediately
The first 50 NKLT members will be recognized in our upcoming public advertising campaign
If you only have one event to post, and don't need your own calendar you can post single events throuth the "Post Your Event" button on the Nelson and Kootenay Lake calendar
Who has joined the Calendar? Pro, Wordpress, a Widget or Linked Logo
Adventure Hotel | Ainsworth Hot Springs Resort | Amy Ferguson Institute | Balfour Golf Course | Bellaflora | Bibo Bluebelle Bistro | Blue Night | Booksmyth | Cantina Del Centro | Capitol Theatre Restoration Society Columbia Basin Rural Development Network | Community Futures | Dance Medicine | Drifter's Restaurant | Early Years Ellison's Market | Finley's Bar & Grill | Front Street Dance | Gaia Rising | Gerick Cycle & Ski | Hidden Creek Art & Ecology Retreat | Hume Hotel & Spirit Bar | ISIS Essentials | Johnsons Landing Retreat Centre | Kaslo Golf Club Kaslo Hotel | KDG Photography | Kootenai Moon Furniture Inc. | Kootenay Boundary Community Services Co-operative Kootenay Coop Radio | Kootenay Lake Historical Society | Kootenay Native Plants | Lardeau River Adventures Mainstreet Newspaper | Mountain Baby | Mountain Waters Retreats | Nelson and District Arts Council | Nelson Chamber of Commerce | Nelson Civic Theatre Society | Nelson Electric Tramway Society | Nelson Kayak and Paddle Board | Nelson Whitewater Rafting Co. | Nelson Public Library | Nelson United Church | Nelson Women's Centre Nelson Youth Center | North Kootenay Lake Community Services Society | Otter Books | Oxygen Art Centre | RAP Park Consulting | ROAM Shop | Sage Tapas & Grill | Savoy Hotel & Bloom Nightclub | Scout Clothing & Accessories SkinBliss Laser & Body Clinic | Streetclothes Named Desire | The Langham Cultural Society | The Royal on Baker Torchlight Brewery | Touchstones Nelson: Museum of Art and History | Valhalla-Pure Ouftitters | Victorian Hospital of Kaslo Auxiliary Society | Village Ski Hut | West Kootenay Eco Society | Whitewater Ski Resort | Wing Creek Resort Yasodhara Ashram | Young Living Essential Oils