You are here
Airports
Nelson and Kaslo municipal airports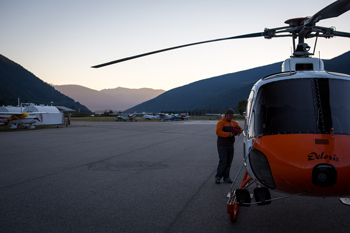 Downtown in Nelson is the Nelson Municipal Airport. This is a convenient airport for charter flights, and the meeting place for regular scheduled helicopter flights to and from one of our local Cat Ski lodges, Baldface Lodge.
Kaslo also has its own airfield, on a beautiful elevated piece of land, just outside of the village. The airfield is for charter flights only.
Castlegar and Trail regional airports
About 30 minutes from Nelson is Castlegar's regional airport (West Kootenay Regional Airport), with regular scheduled service daily. Air Canada has several daily flights between both Calgary and Vancouver. A local shuttle service (Queen City Shuttles) can transport you to and from the airport for a reasonable fee, and leaves several times daily. Make sure to book your shuttle in advance, the easiest way is to book online.
Trail Regional Airport, about an hour from Nelson, is another great option for travel to and from Vancouver. Pacific Coastal Airlines has two trips daily, and there are also charter options available.
Reaching the International Airports
There are several major international airports within reasonable driving distance of the Nelson and Kootenay Lake region, so a rental car from these airports can be a viable travel option.
Spokane Airport Shuttle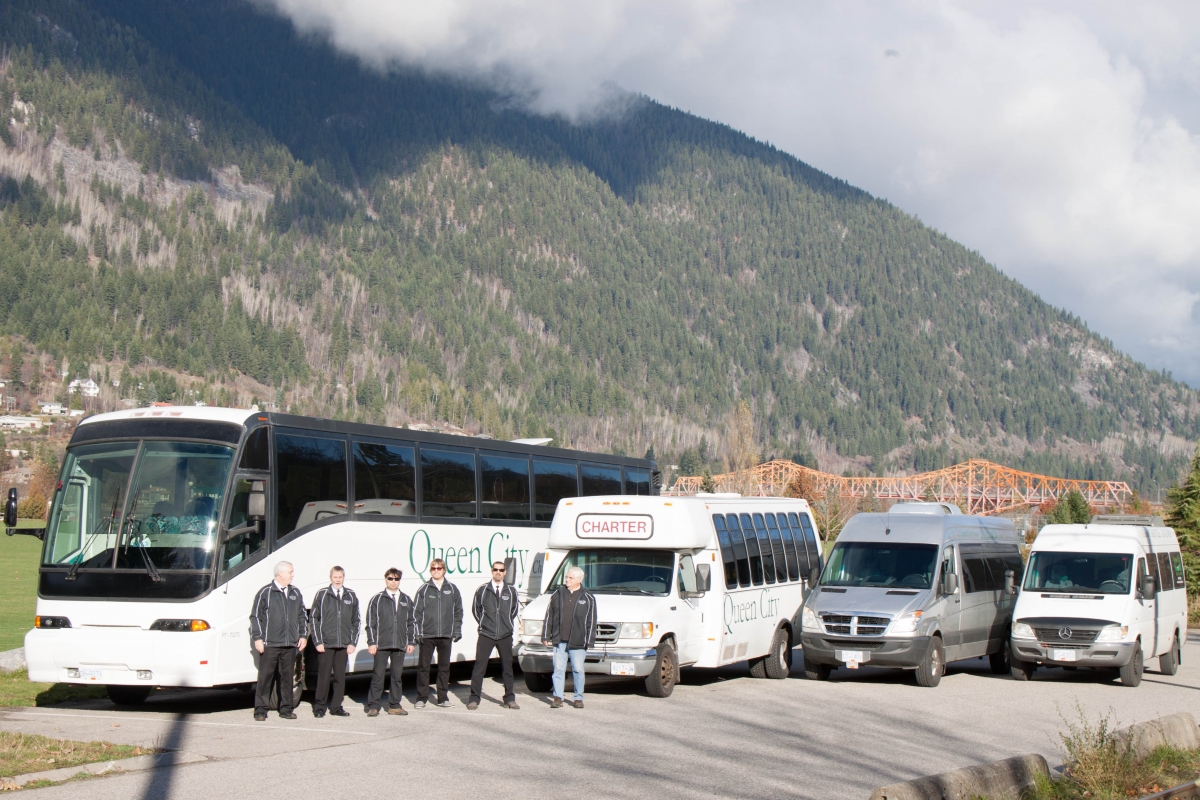 Queen City Shuttle goes to the Spokane Airport (and many other airports within reach of Nelson) year round. In the winter it runs seven days a week.
Book your charter shuttle at 1-250-352-9829.
Queen City Shuttle: Winter 2016/17 Schedule
December 10, 2016 to April 2, 2017
Please read below before booking.
The Shuttle's latest departure from the Spokane Airport is 2:30pm.
The Shuttle departs from Spokane Airport outside baggage claim 1, 2 & 3 in terminal A & B
Spokane Airport Pick up location – the shuttle will be waiting at the Alaska Airline Departure Terminal
Nelson to Spokane Airport
Departing Nelson – 7:00am
Departing Castlegar Sandman - 7:35am
Departing Rossland Prestige Hotel - 8:00am
Departing Red Mountain - 8:15am
Arriving Spokane Airport - 11:30am (this will depend on the border crossing)
Spokane Airport to Nelson
Departing Spokane Airport - 2:30pm
Arriving: Rossland - 5:30pm
Arriving: Nelson - 6:30pm
One way fare is $125 + 5% GST. Two way fare is $198 + 5% GST.
100% payment is required 48 hours before pickup. Cancellations will only be accepted if written notice is received in Queen City office no later than 48 hours prior to booking.
For additional information call 1-250-352-9829.