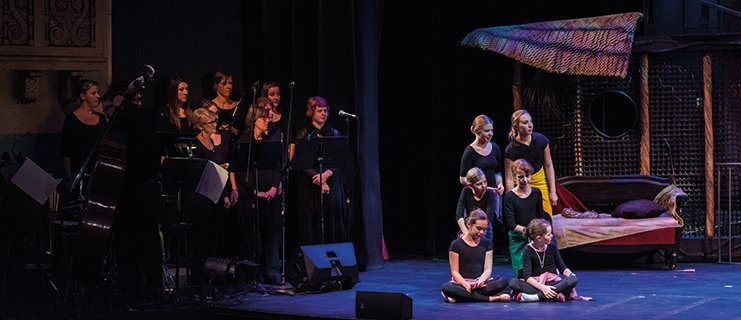 You are here
Performing Arts
Theatre and Performing Arts Festivals for You to Explore in Nelson and Area
Nelson and the Kootenay Lake area hosts many local performing arts events each year, from theatre to storytelling to music festivals. The sheer number of shows will keep you busy all year long, but especially in the summer months, when festivals and events are in full swing. Take some time to plan a visit to our area and let us help you take in a show or two.
Visit our events calendar for a listing of all the events in the area.
Performing Arts Events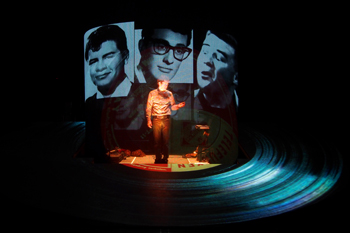 Literature as performance art. Storytelling is in that great balance point between literature and theatre. Our own Kootenay Storytelling Festival has created a festival that has become a days- long celebration of both story and performance.
In 2014, the storytelling icon Ivan Coyote presented at the Capital Theatre to an enthusiastic crowd of storytellers. The festival events are testament to the power of story in our lives, and an excellent way to remember the importance of community, telling stories as we always have. Come join us for the Kootenay Storytelling Festival and celebrate that unique human quality, story.
The Kootenay Outskirts Theatre Festival is new to the performing arts festivals in Nelson. As a not-yet-Fringe-Festival, the theatre festival is on its way to becoming a player in the small theatre scene, attracting talent on the fringe theatre circuit as they travel through the Kootenays toward Vancouver and Calgary. It's a natural stop on the journey, and Nelson, with all our wonderful theatre venues, is a perfect spot for more great theatre.
The Capitol Theatre offers not only a gorgeous heritage building but vibrant performances by both local and visiting artists that will allow your spirit to soar when you are with us.
The Kooteany Festival of the Arts, the oldest performing arts event in our area, celebrates music, spoken word and other performing arts. This venerable festival, ongoing since 1930, is a cultural cornerstone in our area.
The Oxygen Art Centre holds an annual fundraiser, the Cabaret, each year to several sold-out nights. This event is held in either the spring or fall, and is a righteous, fun night of performance art. Come visit the Kootenay Lake area when the Cabaret is held, you do not want to miss this.