You are here
Literary Arts
Experience Nelson Literary Festivals This Year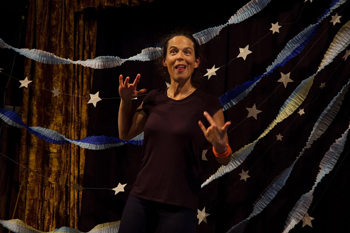 Nelson and the Kootenay Lake area attracts quite a few published authors who enjoy our area to live and work. For many reasons, it's a perfect place to live for those who enjoy the literary pursuits. We have an active community library in downtown Nelson, and a vibrant spoken word group as well as a storytelling guild. The Kootenay Literary Society hosts the Elephant Mountain Literary Festival each July, and we also have literary competitions and other writing events.
Summer Literary Arts Events
In the summer, a series of festivals have sprung up celebrating the literary arts: The Elephant Mountain Literary Festival, held each July, invites publishers and authors to Nelson to discuss the state of the industry and read from their works. An annual beer, wine and poetry opening event is fast becoming a soldout social evening to start the festival off with a smile.
Storytelling Festival
The Kootenay Storytelling Guild meets once a month on Sunday evenings to tell stories and share in the storytelling community. The Kootenay Storytelling Festival is held each summer, and brings storytellers to the Kootenays to create a days-long festival of the storytelling arts.
Kootenay Book Weekend
The Kootenay Book Weekend happens each September, inviting an author as well as readers to get together and focus on books and readings for a few days together. The gathering has become quite popular and attracts many visitors to our area each year, as they share their love for books and the people who write them. If you'd like to attend, visit their website for details on the next event.
Kootenay Literary Competition
Another annual event held either in fall or winter is the Kootenay Literary Competition. Each year, a word is chosen which writers must use to write their stories around. This ensures that all entries are, in fact, new to that year. The competition also holds a youth writing workshop each spring.